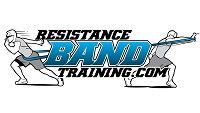 Elizabethtown, KY (PRWEB) February 07, 2013
Resistance Band Training Systems, LLC has launched a promotional sale on its new product – the Coaches Speed and Agility Workshop. The product will be available for $20 off the retail price through tomorrow at Midnight.
Recorded at Schmitz's 1 Day Coaches Speed and Agility Workshop, the new product is a series of 13 videos based on the 8 hours of live coaching footage from the event. Once purchased, customers will have access to the 13 videos via digital video download.
"This amazing live event is now available to all coaches and fitness professionals interested in learning how to use resistance bands to develop athletic speed, agility and power," says Schmitz.
"If you enjoy learning how to better train athletes with resistance bands, you are going to enjoy this," the former personal trainer concludes.
After discovering that continuous loop elastic resistance bands have greater use beyond as a tool for injury rehabilitation, Schmitz began a career as a specialist in training clients to improve their athletic performance through resistance band workouts.
Now, Schmitz has compiled a new product based on the video footage from a workshop he held in May of last year. It is an in depth exploration and hands on demonstration of the uses of resistance bands in athletic training.
"It's like you were actually there," Schmitz raves. "My annual Coaches Speed and Agility Clinic is now available as downloadable video links to all coaches and fitness professionals who couldn't make it out for the live event."
The video series features 8 hours of non-stop training. At the event, Schmitz trained young athletes, and now he is promising that the videos will help trainers get their athletes faster, quicker and better at reacting on the field of play.
"There is a ton of useful information in these videos that is normally only reserved for the people who attend my workshop," Schmitz reveals. "In them, I will cover some of the most important topics related to working with resistance bands."
In the videos, Schmitz specifically goes over topics ranging from band flexibility training, partner agility training, first step multi-directional speed, dynamic stabilization, strength and power training, how to use bands in the weight room, and much more.
The Coaches Speed and Agility Workshop video product is available now for a promotional $20 discount. On checkout, customers must enter the coupon code "save20."
For more information on the product, visit: https://rbt.infusionsoft.com/app/storeFront/showProductDetail?productId=178
About Dave Schmitz: Dave Schmitz is the Co-Owner of Resistance Band Training Systems, LLC and the creator of http://www.resistancebandtraining.com, the only website exclusively devoted to training with large continuously looped resistance bands.
Resistance Band Training Systems, LLC is part of the Fitness Consulting Group family of companies. It is the leading resource for resistance band training. RBT offers education on resistance band training, hosts live events, and offers a training certification and other products.
To learn more about resistance bands, visit: http://resistancebandtraining.com/
####