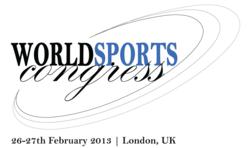 AS Roma and Amsterdam Arena getting involved in WSC
London, United Kingdom (PRWEB UK) 8 February 2013
Chairman of Istanbul 2020 Bid Committee, Hasan Arat, will be taking the stage for a live Q&A session, giving exclusive insights on building a successful bidding case. Attendees of the WSC 2013 will be able to ask questions about consolidating and maintaining a strong bid case, opening dialogue on what makes a bid stand out, as well as getting insights on utilising existing resources. In addition, Enrique Sanz from CONCACAF will outline how to structure and implement a successful Public Private Partnership model for sporting infrastructure, identifying the partnership opportunities worldwide and how to access these.
AS Roma & Amsterdam Arena Involvement
IRN Ltd is also pleased to announce Mark Pannes, CEO of AS Roma as the Chairman of the World Sports Congress 2013: Infrastructure edition. Pannes will showcase the plans for the development of a new stadium at AS Roma and elaborate on how they plan to maximize the commercial viability of their investment under the "Investment, Capital and Financing" section of the two day congress. Furthermore, CEO of Amsterdam Arena, Henk Markerink, will explain how to structure a financial model in line with producing and operating multi-functional sporting facilities.
ONE Fighting Championship, LOCOG and Wembley National Stadium to Speak
Victor Cui, CEO, ONE Fighting Championship will be presenting their business case of how to meet the infrastructure demands of a growing championship in the 'Design, Construction and Maintenance' section of the agenda together with Paul May, Head of Venue Development at the London Organising Committee of Olympic and Paralympic Games and Roger Maslin, Managing Director, Wembley National Stadium.
World Sports Congress 2013: Infrastructure Edition is a senior-level meeting that will bring together decision makers in sport from all corners of the globe to showcase leading examples of financially sustainable infrastructure internationally.
For registration or more information contact us at info(at)irn-international.com, +44 (0) 20 7111 1615.