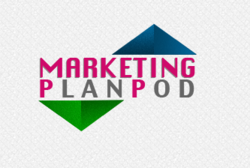 When starting a business, a director needs to save money and wear many hats. These marketing plans are a great way for entrepreneurs to market themselves without forking out on excessive agency fees.
London, England (PRWEB UK) 9 February 2013
Last week, PlanWriter announced its long awaited marketing plan services. The marketing plans have a separate domain on the Marketing Plan Pod website and will be split into two categories, online and outdoor. These detailed documents aim on being the affordable alternative for start-ups to market themselves.
Start-ups simply can't afford the services of a marketing agency. Creating and managing on-going campaigns is expensive when outsourced. Using MPP's marketing plans, entrepreneurs can follow step by step instructions that have been tailored to their brand, products/services and location.
Entrepreneurs are more aware of online marketing than ever before and nearly all the tools required are accessible to them. MPP's marketing agents do all the research on your brand and what customers are searching for, what keywords to use and what your competitors are doing. This leaves young directors with the only task of reading and digesting their advice.
For the retail market, Marketing Plan Pod have created a detailed step by step guide on how to get a start-ups products into amazon, ebay and into retail shops. A must have document for product engineers.
PlanWriter is a London and Hertfordshire team of business plan writers..