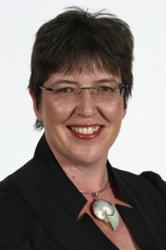 The role of customer service has never been as important or urgent. Tough trading conditions, competition and cost pressures mean that organisations need to differentiate in order to survive and prosper
(PRWEB UK) 7 February 2013
Taking place on Tuesday 26th February, 2013 the Institute of Customer Service Annual Conference will gather over 200 business leaders and a number of notable speakers to share insight, strategy and practical advice on how customer service helps drive sustainable business performance.
The Conference gives those involved in customer service the opportunity to learn from leaders of some of the UK's major organisations, who will share insight about the role of customer service in achieving differentiation and creating the platform for sustainable business success.
Speakers include: Steve Holliday, chief executive, National Grid; Laura Wade-Gery, executive director, multi-channel e-commerce, Marks and Spencer; Des Benjamin, chief executive, Simplyhealth; Kai Peters, chief executive, Ashridge Business School; Jo Upward, managing director, Platform; Andy Green, non-executive director of ARM, chairman of DockOn and former chief executive, Logica; Alan Barrell, entrepreneur in residence, University of Cambridge and Jo Causon, chief executive, Institute of Customer Service.
Jo Causon, chief executive, Institute of Customer Service describes the importance of the Conference. "The role of customer service has never been as important or urgent. Tough trading conditions, competition and cost pressures mean that organisations need to differentiate in order to survive and prosper. A customer focused strategy has a vital role to play in building customer loyalty, driving efficiency and retaining motivated and engaged employees. This year's Conference will feature a mix of insight, strategy as well as practical ways on how customer service can build sustainable business success."
Steve Holliday, chief executive, National Grid, comments:
"Customer service is not an optional extra but fundamental to business success and delivering shareholder returns. Today customers are more demanding, less tolerant, and more connected via social media. Understanding your customers, finding ways to engage with them and being clear about that relationship are key steps in differentiating yourself, building loyalty and creating value."
Alongside presentation led sessions delegates will be able to voice their questions and share their views as they join the debate with selected panel members and take part in a new session for 2013 - 'Question Time'.
This years' debate, led by panel members; Steve Holliday, Jo Upward, Jo Causon and Kai Peters, will focus on the rising difficulties surrounding customer data collection and whether there should be regulations in place.
Andy Green, non-executive director of ARM and chairman of DockOn highlights the increasing need for building and keeping customers trust; "If the new economy is to change attitudes as much as analysts believe, then UKplc has to be ready to be competitive, nimble and trustworthy. Customers, now more than ever, will demand competitive pricing, expect businesses to be responsive and will insist on honesty and trust."
The Annual Conference has been a key calendar date for the customer service industry for a number of years. The 2013 one-day conference will take place at Lancaster London Hotel on 26th February 2013. It will bring together influential speakers with over 200 customer service practitioners with the opportunity to share information and network with like minded professionals.
To book your place at the Conference or find out more about the Conference programme visit http://www.customerserviceconference.co.uk
Ends
Further information
About the Institute of Customer Service
The Institute of Customer Service is the professional body for customer service delivering tangible benefit to organisations and individuals so that our customers can improve their customers' experience and their own business performance.
The Institute is a membership body with a community of more than 400 organisational members - from the private, public and third sectors - and over 6,000 individual memberships.
For more information about the Institute of Customer Service go to: http://www.instituteofcustomerservice.com