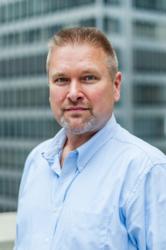 Developers access documentation, exchange ideas with their peers around the world, work with sample apps and quickly build and test new capabilities." - Nestor Zwyhum, TradeCard CTO
New York, NY (PRWEB) February 08, 2013
TradeCard, Inc., the supply chain collaboration and global trade platform used by more than 13,000 retailers, brands, manufacturers and service providers, announced the general availability of its AppXpress platform to empower customers to build custom supply chain solutions. AppXpress was introduced in the latest quarterly release of the TradeCard Platform, which went live on February 4th. AppXpress is a development environment that sits on top of the TradeCard Platform and enables retailers and consumer brand companies to create, deploy and manage custom solutions within TradeCard and to integrate mobile and enterprise systems with their supply chain data. Using AppXpress, TradeCard customers around the world are already extending their core supply chain management capabilities to realize the full potential of their global trading networks.
"AppXpress, an extension of the TradeCard Platform, allows customers to quickly build and deploy new applications that better leverage their data and plug visibility gaps in their supply chains," said Brian Carelli, Director of Developer Evangelism at TradeCard. "Our AppXpress pilot users are extremely enthusiastic about the opportunity to enable an expanded set of supply chain processes in less time, at lower cost and on a greater number of devices. One of the most exciting features of AppXpress is that it provides an agile foundation for TradeCard apps that run on mobile devices."
With AppXpress, software developers create apps using two powerful tools: AppXpress Modules and the AppXpress API.

AppXpress Modules empowers software developers to write new apps directly on the TradeCard Platform. Customers can make new document types, generate workflows, include business logic, and create user interfaces - then package them as apps that can be deployed directly to their trading community in one click. Spreadsheets, text documents and emails are eliminated from business workflows. AppXpress Modules eliminates manual processing while maintaining all data in one safe and secure environment.
The AppXpress API uses RESTful web services, a prolific software architecture standard popular with software developers. It allows any application with Internet access to view, modify and create TradeCard data. Developers can create mobile apps for iPhone, iPad, Android or any smartphone/tablet device. Users can view TradeCard data in their own enterprise systems in real time and have actions in their system mirrored in TradeCard. The AppXpress API enables users to interact with TradeCard data where, when and how they want to.
Nestor Zwyhun, Chief Technology Officer at TradeCard, stated, "With AppXpress, TradeCard greatly expands its development talent pool by creating a global online community and equipping its members with powerful tools and resources. Developers access documentation, exchange ideas with their peers around the world, work with sample apps and quickly build and test new capabilities."
The TradeCard developer community is located at developer.tradecard.com.
About TradeCard, Inc.
Since 1999, TradeCard, Inc. has transformed global supply chain collaboration by boosting visibility, cash flow and margins for over 13,000 brands, retailers, suppliers and service providers operating in 78 countries. TradeCard delivers a cloud-based network that enables complex, multi-enterprise sourcing transactions across multiple layers of the supply chain. More than 61,000 individual users leverage the TradeCard Platform to streamline transaction flows, from purchase order through production tracking, shipment and payment. Embedded financial services throughout the supply network reduce capital costs and minimize risk. Multi-enterprise collaboration on the platform delivers visibility into the movement of goods, from raw materials to the store shelf. TradeCard's on-the-ground trade experts around the world allow entire supply networks to rapidly join and drive value through the platform.
The world's leading retailers and brands, including Levi Strauss & Co., Columbia Sportswear, Guess and Rite Aid, leverage the TradeCard Platform and its member network for sourcing and global trade. TradeCard, Inc. is headquartered in New York City, with offices in San Francisco, Amsterdam, Hong Kong, Shenzhen, Shanghai, Taipei, Seoul, Colombo and Ho Chi Minh City. TradeCard is located online at http://www.tradecard.com.
# # #