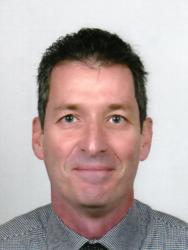 Colortrac are expanding their operations
(PRWEB) February 07, 2013
Commenting on the new appointment, Peter Brown Colortrac Executive Director said "Richard brings Colortrac a wide and international experience in large format printing and scanning solutions with a comprehensive technical background in software plus great experience in developing and maintaining sales through dealer networks covering EMEA countries."
Richard started his sales experience at KPN Telecom Netherlands in 1998. He later joined SCP software in Aachen, Germany and was responsible for setting up and maintaining the software dealer network across EMEA for wide format scanners. He later joined Eisfeld Datentechnik in Cologne as a sales manager for the PosterJet software where he set up the dealer network for EMEA and North America. Here he also established a strong relationship and knowledge base with large format printer manufacturers such as Canon and HP.
In December 2006 he joined Océ Netherlands as account manager for their wide format printing and scanning solutions. Here his creativity and entrepreneurial skills were developed further in selling Business-to-Business where he excelled in creating new major account customers. His opportunities increased further in October 2012 when Océ Netherlands was taken over by Canon and his product portfolio extended.
Asked why he joined Colortrac, Richard commented on his appointment saying "I especially look forward to a very successful time with Colortrac. Although I have only recently started, I know Colortrac have a great team of people, with great products that incorporate their new and unique Colortrac Innovative Technologies. I look forward to introducing new customers to this excellent new range of wide format scanner solutions. It's going to be hard work but I'm sure we'll have strong and positive results."
END
For further information contact:
Rob van Brakel,
Marketing Manager,
Colortrac Limited.
Tel: +44 (0)1480 464618
Email: press(at)colortrac(dot)com
Web: http://www.colortrac.com
About Colortrac ...
Founded in 1989 and based in St Ives, Cambridgeshire UK, a region of British excellence in science and technology, Colortrac Ltd is the leading innovator in professional wide format scanners and image acquisition software solutions with many new technically innovative patents created by their Research and Development departments, including the NEW SingleSensor scanning technology.
Colortrac was the first wide format scanner manufacturer to recognize the individual merits of both Charge Coupled Display (CCD), Contact Image Sensor (CIS) and will incorporate the newly introduced SingleSensor technology into some of their new SmartLF scanners. Coupled with a full range of supporting SmartWorks software, they are creating unique customer solutions to simplify scanning problems across the full spectrum of applications. These range from the demanding Graphics Arts market to practical, productive CAD, GIS, EDM and FM technical document scanning.
Colortrac Ltd Headquarters is located near Cambridge, UK and has offices in Beijing and Suzhou - P.R. China, Chantilly and Virginia – USA, Yokohama - Japan, Mexico City and Hong Kong.
Further information about Colortrac products can be found at: http://www.colortrac.com