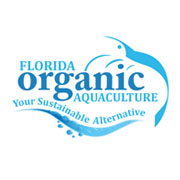 The City is thrilled to partner with FOA and Workforce Solutions to offer local employment opportunities. - Jason Nunemaker, Fellsmere City Manager
(PRWEB) February 12, 2013
On Friday, January 25th Florida Organic Aquaculture (FOA) in conjunction with the City of Fellsmere and Workforce Solutions conducted a job fair. The objective of the event was to assist FOA in recruiting potential employees for their new aquaculture facility being built in Fellsmere, FL.
The job fair attracted over 100 individuals that were interested in applying for laborer and technician positions. Laborer positions pay between $10 and $12 per hour and technician positions pay $34,000 per year. Initially ten laborer positions and four technician positions will be available. All positions are full time with benefits.
Workforce Solutions staff provided services for applicants to enroll in Employ Florida, the state employment system and assisted candidates with completing job applications. Workforce Solutions recruiters briefed candidates on job descriptions and duties for both open positions with Florida Organic Aquaculture. This ensured accuracy in helping candidates apply for the proper position.
"We are very excited to support Florida Organic Aquaculture as they launch their company in Fellsmere. We will continue to assist supplying them with qualified candidates to fill their job needs as they grow and expand their operations in Indian River County." - Michael Corbit, Workforce Solutions.
The City of Fellsmere provided meeting and training space for candidates in the City Hall building and outside to accommodate Workforce Solution's mobile unit. Twenty-two workstations were available for candidates to apply for jobs with staff assisting candidates at each step of the process.
"The City is thrilled to partner with FOA and Workforce Solutions to offer local employment opportunities. We believe this partnership is the beginning of great things to come and we are looking forward to facilitating additional opportunities for our residents," said Jason Nunemaker, Fellsmere City Manager.
Florida Organic Aquaculture anticipates job availability and facility launch in late February or early March 2013. As FOA grows its operations, it is anticipated that they will employ over 50 full time laborers, technicians and support staff. For more on Florida Organic Aquaculture visit http://www.flaquaculture.com.
For more information contact us;
Florida Organic Aquaculture
Phone: (561) 741-3000
Fax: (561) 741-8000
Email: info (at) flaquaculture (dot) com