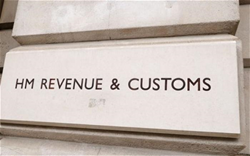 The closure of the Slovakian schemes is quite baffling and highlights the importance of operating QROPS in jurisdictions that have close relationships with HMRC
London, UK (PRWEB UK) 8 February 2013
Pryce Warner International – According to International- Advisor, the four QROPS (Qualified Recognised Overseas Pension Schemes) provided in Slovakia by an arm of Tatra Bank have been removed from HMRC's list of approved schemes.
No reason has yet been posted by HMRC or Tatra as to the reason for the Scheme's removal from the list.
QROPS Overseas Pensions act as a fully legal and tax efficient means for Expats and non-domiciled individuals to transfer their pension assets outside of the UK.
Investigations run by HMRC are carried out regularly in order to ensure that the list of approved schemes is in line with current legislation.
As reported in the Telegraph, over the past year QROPS have either been removed from HMRC's approved list or else become unavailable due to law changes in several countries, including Cyprus and Singapore.
According to HMRC's current approved list many QROPS remain available in Malta and Gibraltar.
David Retikin, Director of Operations at Pryce Warner International Group, commented: "Slovakia has never been a prominent jurisdiction in the provision of QROPS and previously never held any negative reputation amongst providers, making the removal of all its schemes from the approved list highly surprising. In the past, several jurisdictions have been known to be operating outside the rules, like New Zealand and Hong Kong, and in those cases it was clear why they schemes had been closed by HMRC. The closure of the Slovakian schemes is quite baffling and highlights the importance of operating QROPS in jurisdictions that have closer relationships and better communications with HMRC, like Malta and Gibraltar. Both of which have been consistently open with HMRC and offer strong local regulations."