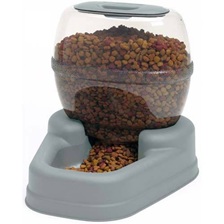 Olathe, Kansas (PRWEB) February 08, 2013
When they purchase from a company that is selling direct, pet-related businesses can save a great deal of money.
From veterinary hospitals to kennels and dog groomers, pet-related businesses have many product needs. They require everything from pet beds and toys to food, medicines, and bathing products. These products can be very expensive when they are purchased through a pet supply distributor. As niche items, pet supplies are already very expensive. When purchased through a distributor, the price goes up because the middle man must also be paid for its efforts.
However, pet-related businesses can now save money on pet supplies thanks to businesses that practice direct selling. By selling directly and avoiding the middle man, manufacturers help businesses save money on the products they must have to operate.
Purchasing from a direct seller is one of the easiest ways that pet-related businesses can save money while still offering quality products. When they purchase direct, businesses do not have to compromise quality for products. They can still purchase the same types and brands of products that they usually do. However, the products are simply less expensive.
Many types of products are available from pet direct sellers like Pet Stores Outlet, including pet leashes, collars, and leads; pet medicines and treatments; pet shampoos, soaps, dental care, and paw care products; pet clothing; pet foods; and much more.
Buying direct does not take more time than buying directly. It is still easy to simply order and pay for products online. They can also be shipped to any business quickly. However, the purchase is simply less expensive because there is no middle man.
Saving money on pet-related products will allow businesses to grasp their potential by investing money and time in exploring a new service, area of business, or even a product line of their own. When they buy direct from Pet Stores Outlet, pet-related businesses can save, and those savings can be significant. Business owners can learn more by visiting a pet product direct seller.
About Pet Stores Outlet
The best deals in pet supplies!
Pet Stores Outlet is the biggest supplier of pet products for pet owners and stores; all our products are fully tested before being put up for sale.
For more information, visit our website at http://www.petstoresoutlet.com or contact us at the following email address: info (at) petstoresoutlet.com