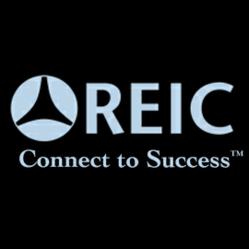 (PRWEB) February 11, 2013
Kerri Herman, after nearly twenty-four years in the mortgage industry, has joined the team of professionals at REIC. As Director of Business Growth Strategies, Kerri will utilize her unique skill set and vast knowledge of the mortgage, real estate and title industries to move the company forward and expand its client base. Kerri began her career in the mortgage industry as an Account Executive, and, from there, steadily ascended through the industry ranks, acquiring an impressive amount of knowledge and experience along the way. Her hard work and dedication eventually enabled her to reach the position of Chief Executive Officer of the Money Tree Mortgage Corporation, a position which she occupied for over a decade.
Joining the team at REIC will allow her to utilize REIC's expert capabilities to help Lenders, Real Estate Professionals, and Title Companies become more efficient and profitable. Kerri will open the door to REIC's extensive list of services, including: Advisory and Coaching, Web Design and Maintenance, Public Relations, Social Media Architecture, Online Reputation Management, and Brand Creation and Development, tailoring a course of action to fit your specific needs and strengths.
REIC will guide you through the process of taking your business to the next level. In today's world, having knowledge simply isn't good enough. Knowledge must be applied in very specific and creative ways. We'll manage your flow of information to the public to position your company for better results. We control the floodgates so you can been seen the way you want to be seen and we generate solid leads for your sales team to close. When we use our vast array of specialties to expertly craft innovative solutions for you…you win. Visit us today http://reicconnect.com/