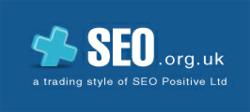 As a business, it is well worth getting your name out on as many platforms as possible by creating quality content and managing effective social media campaigns
(PRWEB UK) 8 February 2013
Three out of four of the top 100 brands have established active profiles on Google+ in the past year, according to BrightEdge in their latest social share report focusing on social media adoption trends of the top 100 global brands.
The top 100 brands now have 20.9 million fans, a growth of 9400% since December 2011 when they collectively only had 222,000 followers. However it was the top ten brands on Google+ that accounted for four out of five followers. Top of the list was H&M with 2.49 million followers.
On YouTube, 87% of the top brands have their own channels and collectively the top 100 have had over 3.15 billion views on their videos, with Google in the lead at 718.4 million views.
Ben Austin, Managing Director at SEO.org.uk, one of the UK's leading SEO suppliers, has responded to the report with interest:
"While we often think of Facebook and Twitter as the biggest names in branded social media, this report shows that Google+ and YouTube are picking up pace and gaining popularity in use from many big name brands. As a business, it is well worth getting your name out on as many platforms as possible by creating quality content and managing effective social media campaigns to reach as many potential customers as possible."
SEO.org.uk is based in Chelmsford, Essex with the aim of bringing effective yet affordable online marketing services to companies from all industries and backgrounds. The company offers a huge range of services including search engine optimisation, Pay Per Click account management, social media marketing and reputation management.