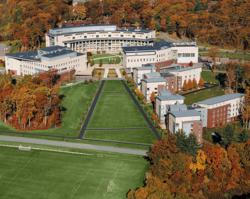 Needham, Mass. (PRWEB) February 16, 2013
Olin College is one of the nation's "Best Value" colleges and universities, according to The Princeton Review. The education services company profiles Olin in its book, The Best Value Colleges: 2013 Edition, published February 5 and on a special area of its website at http://www.princetonreview.com/best-value-colleges.aspx.
The Best Value Colleges, subtitled "The 150 Best-Buy Colleges and What It Takes to Get In," profiles 75 public and 75 private colleges the Princeton Review designates as "Best Values" based on assessments that examined more than 30 data points covering academics, cost, and financial aid. The Company chose the 150 schools from 650 colleges and universities at which it conducted institutional and student surveys for this project in 2011-12. Of the 75 schools in each group, the top 10 colleges are ranked 1 to 10, and the remaining 65 are listed in alphabetical order.
In its profile of Olin, the book's editors at The Princeton Review praise the school for its "rigorous engineering curriculum that prepares students to be twenty-first century engineers." The editors also approvingly note Olin's project-based approach to engineering education. "At Olin, which only opened in 2002, the spirit of hands-on collaboration transcends the classroom."
Says Richard K. Miller, president of Olin College, "Financing a college education these days has become a real challenge for many families. Here at Olin College, we believe that finances should not stand in the way of getting an excellent engineering education, and we are doing all we can, through our guaranteed half-tuition scholarship and generous need-based aid policies, to make sure that an Olin education stays within reach for families of all means."
Says Robert Franek, Princeton Review's Senior VP/Publisher, "We commend Olin and all of our extraordinary 2013 'Best Value Colleges' for their stellar academics and for all they are doing to make their colleges affordable."
USA TODAY, the Princeton Review's publishing partner for this project since 2009, has posted the Company's 2013 list and an exclusive database of "Best Value Colleges" information at a special area of USA TODAY.com: http://bestvaluecolleges.usatoday.com. There, users can find detailed stats and facts about each college and sort the list several ways including by state, tuition, enrollment, and average freshman grant.
Founded in 1981, The Princeton Review is a privately held education services company headquartered in Framingham, Mass. The Company has long been a leader in helping students achieve their education and career goals through its test preparation services, tutoring and admissions resources, online courses, and more than 150 print and digital books published by Random House, Inc.