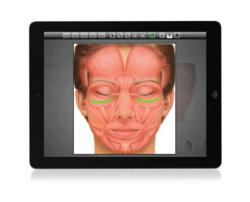 We think patients will Love the ability to log on to their TOUCH MD accounts at home!
Chicago, IL (PRWEB) February 09, 2013
Dr. Jeffrey Weinzweig, a top board certified Chicago plastic surgeon, specializing in Liposuction, Breast Augmentation, Breast Implants & Tummy Tuck Surgery has recently announced the integration of TOUCH MD. Integrated into both JW Plastic Surgery locations, Chicago& Highland Park, TOUCH MD is a state-of–the art tool will allow the doctor to use a patient photo to illustrate details of the process & allow the patient a better visual representation of an upcoming procedure.
TOUCH MD is an advanced interactive patient education tool that visually guides patients through a consultation using videos, photos and informative content. Touch MD will be used as an in-office tool during consultations and using a secure portal, they can access and review information from the comfort of their own home.
"The goal here is to facilitate our relationship with our patients" Said Dr. Weinzweig. "By having more open conversations & providing a better education about needs and goals for aesthetic treatment, we aim to ensure the best possible results"
TOUCH MD provides a higher level of patient education that imparts a higher comfort level and more confidence before committing to a procedure. It allows doctors to communicate more effectively with their patients, educate them about specific procedures, and manage their expectations in order to achieve desired results.
Dr. Weinzweig wen on to say, "We think our patients will love the new ability to log on to their TOUCH MD account at home. There, they can explore topic videos about their procedure, review documents, and view images from their consultation. What's more, our patients can also share this information with loved ones who are, inevitably, a big part of the decision making process!"
About JW Plastic Surgery
JW Plastic Surgery is founded by Dr. Jeffrey Weinzweig, a board certified plastic surgeon and is considered one of the foremost international experts in plastic surgery. He is one of the most prolific authors and researchers in the field with 5 textbooks and more than 200 peer-reviewed articles and chapters to his credit. His book, Plastic Surgery Secrets, is one of the most widely read books in the field of plastic surgery and has been translated into numerous languages.