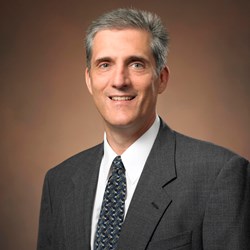 EVANSVILLE, Ind. (PRWEB) February 07, 2013
Atlas Van Lines, one of the nation's leading movers, today announces the internal promotion of Jeff Schimmel to vice president of transportation services. From 2009 to 2013, Schimmel was Atlas' senior director of operations and oversaw daily operations for both the household goods and specialized transportation lines of business. He joined Atlas in 1984 when he was hired as a dispatcher.
"Jeff's extensive knowledge of our operational procedures, his passion and enthusiasm for our business, and his strong relationships with our agent partners make him uniquely qualified to lead our Transportation Services Group," said Jack Griffin, president and COO of Atlas Van Lines. "Jeff will continue to direct Atlas operations as in integral part of our leadership team."
Schimmel will report directly to Atlas' president and COO and be responsible for all household goods and specialized transportation operations. Previously, he held several other positions within the moving company's headquarters in Evansville, Ind., including Planner I through III, Planning Supervisor, Manager of Western Operations and Director of Region II.
"I look forward to bringing my knowledge and expertise into my new role as vice president of transportation services at Atlas," said Schimmel. "For nearly 30 years, I've enjoyed working with the Atlas team to bring high-quality service, operations and more to its customers. With my new position, my goal is to continue to grow and evolve transportation services at Atlas."
About Atlas Van Lines
Atlas Van Lines, a national moving company, is the largest subsidiary of Atlas World Group, an Evansville, Ind.-based company. Atlas World Group companies employ nearly 700 people throughout North America. Nearly 500 Atlas interstate moving agents in the United States and Canada specialize in corporate relocation, household moving services and in the specialized transportation of high-value items such as electronics, fine art, store fixtures and furniture. For more information, visit http://www.atlasvanlines.com.