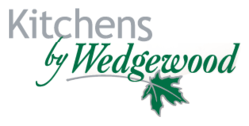 Denver, CO (PRWEB) February 07, 2013
Kitchens by Wedgewood, a Colorado-based fine cabinetry maker and company, has been awarded "Best Of Houzz" 2013 by Houzz, a top online platform for residential remodeling and design. The local kitchen and bathroom design and remodeling cabinet specialists were chosen by the more than 11 million monthly users that comprise the Houzz community.
The Houzz "Best Of Houzz" award for 2013 is given in two categories: Customer Satisfaction and Design. Customer Satisfaction award winners are based on homeowner members who rated their experience working with remodeling professionals. Design award winners' work was the most popular among all users in the areas of comments, likes, and additions to ideabooks. Kitchens by Wedgewood won in the 'Design' Award category for its popular rustic kitchen design images.
"We are proud to be honored by such a prestigious award' said Jim Ames, president of Kitchens by Wedgewood. "We strive to provide unique looks and innovative solutions in each project that we take on, from bathroom cabinets in tight spaces, to rustic country kitchen remodels, and custom designs for any room in the house."
Kitchen by Wedgewood, with three locations around Boulder and Denver, has been designing and building cabinetry for almost 29 years. They specialize in custom cabinetry for both the kitchen and bathroom that fits a multitude of design styles – whether one is remodeling the current look of their home or incorporating a design into a new home. Kitchen by Wedgewood incorporates innovative manufacturing practices that are environmentally friendly; their green cabinets are both beautiful and safer for the environment. They help with each step of the process from vision to conception through completion - designing the space, installing cabinets and managing the entire remodeling project.
"Houzz provides homeowners with an in-depth, 360-degree view of building, remodeling and design professionals through images of their work, reviews and an opportunity to interact with them directly in the Houzz community," said Liza Hausman, vice president of community. "We're delighted to recognize Kitchens by Wedgewood among our "Best Of" professionals for design as judged by our community of homeowners and design enthusiasts who are actively remodeling and decorating their homes."
With Houzz, homeowners can identify not only the top-rated professionals like Kitchens by Wedgewood but also those whose work matches their own aspirations for their home. Homeowners can also evaluate professionals by contacting them directly on the Houzz platform, asking questions about their work, and evaluating their responses to questions from others in the Houzz community.
To view Kitchen by Wedgewood's complete portfolio of work showcased on Houzz, please visit their profile at http://www.houzz.com/pro/denverkitchens/kitchens-by-wedgewood.
About Kitchens by Wedgewood
Since 1984 Kitchens by Wedgewood has built its reputation for fine cabinetry for every room in your home for every type of remodeling or design project. Kitchens by Wedgewood is unique because their team of specialists build Wedgewood custom cabinetry and represent leading national cabinetry brands. In addition, they specialize in granite and quartz countertops, state of the art organizer components, and a wide selection of hardware to complement your cabinetry.
For more information, visit http://www.wedgewoodcabinetry.com.
About Houzz
Houzz (http://www.houzz.com) is a leading online platform for home remodeling, providing inspiration, information, 'advice and support for homeowners and home improvement professionals through its website and mobile applications. Houzz features the largest residential design database in the world, articles written by design experts, product recommendations, a vibrant community powered by social tools, and information on more than 1.5 million remodeling and design professionals worldwide who can help turn ideas into reality. @houzz_inc.