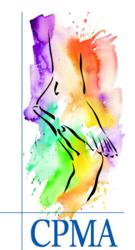 "When my feet hurt I can't think" Abraham Lincoln
Sacramento, California (PRWEB) February 08, 2013
A bioengineering masterpiece that marries the mechanical complexity and precision of a Swiss watch with the structural strength of a cantilever bridge, the human foot is a wonder! The foot is a complex marvel of 26 bones (one-quarter of all the bones in the human body), 33 joints, and more than 100 ligaments and tendons, all linked and served by a vast network of nerves, muscles, blood vessels, soft tissue and skin, working in unison to provide the support, strength, flexibility, and resiliency needed for performing things most of us take for granted, such as standing, balancing, walking, running and jumping.
Here are some healthy suggestions from the California Podiatric Medical Association to treat these neglected marvels to a little Tender Loving Care this Valentine's Day:
•Massage. Gentle rubbing, rolling, and manipulation of the foot and ankle help relieve stiffness and tension.
•Exfoliation. Removing dry skin on heels and toes without using harsh chemicals or dangerous blades helps keep feet healthy.
•Pampering with a healthy pedicure. One should choose a salon that is clean and hygienic to avoid being exposed to infectious elements. One should also ask how the salon disinfects between clients and be wary of 'production line' atmospheres where one client after another goes into the same foot bath. The bath needs to be disinfected between clients for optimum sanitation. Pedicures should be scheduled first thing in the morning – that means that fewer customers have been through the salon.
For optimal foot health individuals should bring their own pedicure tools to the salon. This includes clippers, emery boards, nail buffers and the like. By bringing one's own pedicure tools the risk of contamination from other salon clients is significantly reduced. Those with diabetes, neuropathy, poor circulation, or foot pain should skip the salon and head straight to a podiatrist's office.
•Moisturizing. Regular application of lotion that retains moisture soothes cracked and dry heels.
•Exercising. Pointing toes and flexing ankles help prevent foot cramps and swelling.
•Watching the heel height. High heels can place a lot of pressure on the ball of the foot. When spending a romantic night out on the town, one should wear heels that are less than two inches in height and bring a pair of walking shoes if traveling by foot to decrease the risk of injury. Some love high heels, so they should make a point of switching up the type of shoe worn regularly to ease some of the pressure and stress experienced daily by one's feet.
Finding fashionable shoes that offer superior support can be a challenge. In many cases, there are arch support inserts that can fit discretely into the shoe giving feet the boost they need to feel great. Seeing a podiatric physician to get a properly fitting orthotic foot support is advised.
•Showing those wonderful feet some love by paying attention to them. One of the best things one can do to keep their feet healthy is also one of the simplest! Every night, one should take a moment to check out the condition of their feet, looking for signs of redness, inflammation, or infection. Most foot problems are resolved far more easily when they're caught and treated in the early stages.
Monitoring one's feet is especially important for those who have diabetes or any of a number of chronic health conditions that involve reduced circulation to the extremities. People with poor circulation in their feet NEED to check their feet daily! They should be sure to check for nicks, cuts or wounds, especially those that are slow to heal. Developing an infection in the feet can be serious: proper wound care and sanitation is essential for overall health. At the first sign of a wound that is slow to heal or an infection, one should contact a podiatric physician right away. Podiatric physicians are doctors specially trained in the care and treatment of the foot and ankle. The public may visit http://www.calpma.org to find a licensed podiatric physician in their area.
Founded in 1912, the California Podiatric Medical Association (CPMA) is leading and recognized professional organization for doctors of podiatric medicine (DPMs). DPMs are podiatric physicians and surgeons, also known as podiatrists, qualified by their education, training and experience to diagnose and treat conditions affecting the foot, ankle and structures of the leg. For more information visit http://www.calpma.org
CPMA, keeping Californians on their Feet – Healthy, Active and Productive!