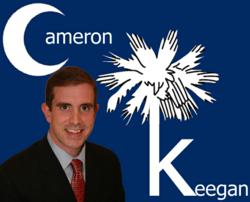 users will no longer be faced with a dumbed down real estate search on their mobile devices.
Greenville, SC (PRWEB) February 11, 2013
GreenvilleMoves.com has been a destination website for consumers seeking Greenville SC real estate information for nearly 5 years, with more than 63,000 visitors from every state in the US, and more than 92 countries worldwide. Cameron Keegan, a Greenville SC Realtor with Prudential C. Dan Joyner since 2003, is proud to announce a brand new GreenvilleMoves.com with an emphasis on mobile browsing and social media.
The new design allows users to browse from any device, and the website automatically responds to the screen size or orientation. This means that users will no longer be faced with a dumbed down real estate search on their mobile devices. They will be able to search Greenville SC homes for sale by sudivision, features, and even schools. Larger screened devices like the Nexus 7, iPad, PCs, and Macs will even afford users the opportunity to draw their own boundries in a map-based home search of the Greater Greenville area.
Social media has grown into a major method for consumers and Realtors to share available properties, and therefore, the new GreenvilleMoves.com will fully integrate with Google+, Facebook, and Twitter. This will allow users to share their favorite listings with friends and contacts. GreenvilleMoves.com will also allow users to save their searches, and automatically receive notifications as new properties become available. If the user has their heart set on a specific neighborhood, they can even bookmark a specific community page, which contains all current listings in that neighborhood, and is updated several times a day.
All in all, the new GreenvilleMoves.com is one of the most advanced real estate websites in the Upstate of South Carolina, and will continually be updated with helpful information about the Greater Greenville area including real estate statistics, local events, tips for home buyers, sellers, and more.