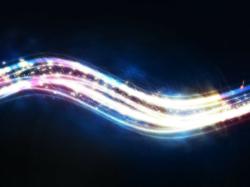 Can the mind exist outside of the body?
Santa Monica, California (PRWEB) February 08, 2013
Now several teams of researchers working separately in Canada, Germany, Italy, Russia and China are all attempting to capture first footage of the answer to the greatest mystery: can the mind exist outside of the body? Seeing this event would help explain telepathy, remote viewing, out of body experiences, ghosts and the greatest mystery of all: death. It would corroborate reports of the mind or soul leaving the body beginning with the ancient Egyptians, Greeks, the Bible, and up to present day religions.
A New Wonder. This time researchers feel they may be closing in on these mysteries using new high speed photon cameras. These devices in the lab capture and then electronically amplify photon emissions rising up from subjects precisely sequenced to their conscious thoughts. Photons are a logical choice for conveying thoughts across space because they are known to operate within the brain and are detected from subjects using sensitive equipment.
Intriguingly, photons can speed across the Galaxy for billions of years and can now be stored for use in high speed computing as shown by researchers at MIT. One group on the hunt is MediaScience which is in pre-production on a factual film to capture the phenomena in 3D and IMAX for audiences. Ironically, William Shatner 81 is being considered as narrator for the project. Where Space had reigned as the "New Frontier" for decades, maybe Shatner can lead us out there once more.
Read more about that project and see pictures on http://www.kickstarter.com/projects/832347500/beating-death?ref=live as "Beating Death."