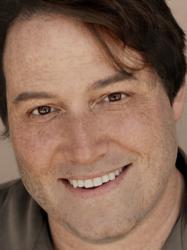 San Diego, CA (PRWEB) February 08, 2013
Micah Solomon, customer service consultant, business keynote speaker, and #1 bestselling business author, will share his expertise, unique presenting style, and latest insights for customer service, the customer experience, and building customer loyalty and sustained business growth when he speaks to the Retail Customer Experience Executive Summit August 13-14 at the Hard Rock in San Diego.
Basing his speech on his latest bestselling book, "High-Tech, High-Touch Customer Service" (AMACOM Books/American Management Association), Micah Solomon will speak to Retail Customer Experience Executive Summit attendees in this 2013 summit. Attendees will have the opportunity to hear and interact with Micah Solomon, the keynote speaker, author, and legend of customer service consulting whom The Financial Post calls the "New Guru of Customer Service Excellence." They will learn his bottom-line friendly techniques for improving customer service and building customer loyalty by transforming everyday transactions into collaborative interactions.
Micah Solomon draws on lessons from the private and public sector – from USAA to Apple Computer to The Ritz-Carlton to Operation Smile to Zappos to Four Seasons Hotels and Resorts – including much from his own business-building background, and his uniquely visual and memorable presenting style will provide the attendees of the Retail Customer Experience Executive Summit with ways to strengthen their customer bond in order to build sustainable business growth for their businesses and brands.
"The Retail Customer Experience Executive Summit at the Hard Rock in San Diego is a unique and exciting gathering of retail-industry professionals. We are honored and pleased to have Micah Solomon speak to us on building high-tech high-touch customer service and customer loyalty, " says James Bickers, vice president of events for Networld Media Group
Micah Solomon ( http://www.micahsolomon.com ) is the author of the recent of the recent business bestseller, High-Tech, High-Touch Customer Service, as well as the previous bestseller, Exceptional Service, Exceptional Profit: The Secrets of Building a Five-Star Customer Service Organization, and a sought-after keynote speaker and consultant on customer service, hospitality, and the customer experience. He specializes in creating exceptional customer service while keeping an unblinking eye on bottom line results. Solomon's techniques and achievements in customer service and entrepreneurship have been featured in Fast Company, Forbes.com, Seth Godin's worldwide bestseller Purple Cow, Retail Customer Experience, Retail Online Integration, Portfolio.com, Bloomberg BusinessWeek, Information Week, etc.
Micah Solomon has been chosen by Inc. Magazine to serve in an expert capacity for their Customer Service Makeover and called on by Entrepreneur, The Boston Globe, Los Angeles Times, Bloomberg BusinessWeek, and other media outlets in similar roles. He appears and speaks on Wall Street Journal Radio, Forbes.com, and ABC and NBC television programming.
Micah's own business background includes bringing his own company, Oasis, to industry-leading success. He was also an early investor in MacSpeech, the Apple-related startup recently acquired by Nuance. Solomon offers information and free resources at http://www.customerserviceguru.com.
About the RETAIL CUSTOMER EXPERIENCE EXECUTIVE SUMMIT
August 13-14, 2013 | Hard Rock Hotel | San Diego
This unique event is an extraordinary opportunity for retailers to get together in a casual setting and learn from one another. The interactive sessions delve deep into topics that are on the minds of retailers today, and the Summit's format allows the collective wisdom "in the room" to be distilled into concrete, actionable ideas that retailers take home with them.Registration for the event is open at http://summit.retailcustomerexperience.com/ and early-bird pricing is in effect until March 29.
CONTACT:
James Bickers, vice president of events, Networld Media Group
jamesb(at)networldmediagroup(dot)com
About MICAH SOLOMON
Micah Solomon is one of America's most popular keynote speakers on building bottom line growth through customer service and the customer experience Micah is also a bestselling author and hands-on customer service consultant, who specializes in 21st-century marketing, company culture, building customer experiences, and social (and anti-social!) media.
Micah was recently named the "new guru of customer service excellence" by the Financial Post. His latest business bestseller, High-Tech, High-Touch Customer Service, as well as his perennial bestseller, Exceptional Service, Exceptional Profit, a collaboration with the creators of the modern-day Ritz-Carlton, have won multiple awards. His expertise has been featured in Inc. Magazine, Bloomberg BusinessWeek, CNBC, Forbes, and the Harvard Business Review.
Micah's unique and humorous speeches combine his passion for everything that makes a business great with his relaxed and friendly 21st-century speaking style. Micah is legendary for engaging his audiences through his sincerity, his genuine passion for his clients' success, and his unique visual presentation style - no stock photos here, just real life examples. An entrepreneur and business leader himself, Micah used the techniques he speaks about to build his company from a one-man home operation into a market leader in the independent entertainment field—a story well known to readers of FastCompany and Seth Godin's marketing bestseller Purple Cow. Micah was also an early investor in the Apple-related speech-recognition technology behind Apple's Siri.
For more information:
Micah Solomon, micah(at)micahsolomon(dot)com http://www.micahsolomon.com or (484)343-5881(cell)