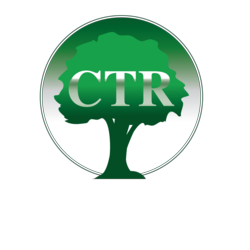 CTR offers tax debt resolution and tax services for individuals and businesses across the United States.
Miami, CA (PRWEB) February 27, 2013
CTR is taking a new approach to Audit Defense and is providing immediate assistance to taxpayers being audited by the IRS. A tax professional, such as an Orange County tax lawyer, that handles an audit will act as an intermediary between a California taxpayer and the IRS. They provide all services and communication for the client.
CTR's Authorized Tax Professionals can perform all necessary tasks for Audit Defense. They can negotiate with the IRS, defend income tax returns and attend and schedule audit meetings. They can also review taxpayer documentation, handle all IRS audit information and mail, prepare documentation and choose the best course of action for compliance when the audit process is over.
CTR's new program ensures that all clients are taken care of fully. The IRS authorizes tax professionals with Power of Attorney, allowing them to take over all correspondence with the IRS and to perform any negotiations. Authorized experts in California, such as Los Angeles tax lawyers, can be trusted to handle any case with knowledge and experience.
Taxpayers hiring CTR's tax professionals for audit defense must provide all documentation. They also need to be responsible for accurate information on their returns to avoid fraud. It is important for California residents to ask a trusted tax specialist like an Orange County tax attorney to check a tax refund before submitting it to the IRS. The relationship between the tax preparer and the taxpayer must be one of trust, as both parties will be investigated and audited if any false information is included.
CTR's Audit Defense program is a great way to protect against criminal tax activities. It is also useful if an individual suspects they are being incorrectly audited. An Audit Defense specialist can help a taxpayer make sure they are providing the appropriate financial documentation with current information. It is important to contact California tax specialists such as Orange County tax lawyers quickly if there is any suspicion that there may be problems with an audit or any other tax issues.
CTR offers tax debt resolution and tax services for individuals and businesses across the United States. The company uses a three step program to create personalized strategies to help taxpayers settle their IRS debt. The company offers many services, including: state and federal tax debt resolution, IRS audit defense, tax preparation and bookkeeping.