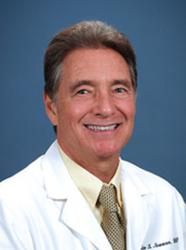 I want to make sure every single one (of my patients) has a good experience while I help restore their health and appearance.
Santa Ana, CA (PRWEB) February 07, 2013
West Covina and Downey residents needing dental care have a new choice now that general dentist Alan Newman has joined two SmileCare practices. He is accepting new patients at SmileCare West Covina, located at 1215 West Covina Parkway in West Covina, CA, and at SmileCare Downey, located at 9474 Firestone Boulevard in Downey, CA.
Dr. Newman provides family dentistry and emergency dental care to patients age 8 and older. He and his friendly team offer teeth cleanings, fillings, teeth whitening, root canal therapy, crowns, extractions, bridges, dental implant restorations, dentures and partials, periodontal disease management, ridge augmentation, veneers and other services designed to help patients maintain a healthy and beautiful smile. SmileCare can usually accommodate dental emergencies the same day. For an appointment at SmileCare West Covina, call (626) 962-8911. For an appointment at SmileCare Downey, call (562) 803-4224. New and established patients can also go online to http://www.SmileCare.com to request an appointment.
Dr. Newman especially enjoys restoring the smiles of people who have damaged their teeth. "When I was a child, I was in an accident and lost my two front teeth," said Dr. Newman. "I spent years in and out of dental offices and did not receive the care I deserved. I have a lot of compassion for patients whose teeth are in less-than-stellar condition due to trauma or neglect. I want to make sure every single one of them has a good experience while I help restore their health and appearance."
Dr. Newman has more than 20 years of experience in general and cosmetic dentistry. He graduated from University of California, Los Angeles and earned his dental degree at University of the Pacific School of Dentistry in San Francisco, CA. He is a current member of the California Academy of General Dentistry, The American Society of Osseo-Integration, the American College of Oral Implantology and the International Congress of Oral Implantologists.
Dr. Newman offers his patients advanced technology including bone grafting, laser-assisted dentistry and Identafi®, a multispectral imaging device for detecting oral cancer at its earliest and most curable stages. Oral cancer is on the rise, especially among sexually-active people who have been exposed to the human papilloma virus (HPV 16/18).
Dr. Newman works with a team of general and specialty dentists at each location, including an orthodontist, endodontist, periodontist, oral surgeon and pediatric dentist. SmileCare accepts more than 200 types of dental insurance, plus offers dental financing plans and SmilePlus®, which offers savings of up to 70% on dental services for patients without insurance. For office hours, money-saving offers and more information, please visit http://www.SmileCare.com.
###
About SmileCare and Coast Dental
Smilecare Coast Dental of California, Dental Group of Adam Diasti DDS PC, with its professional associations, is one of the largest providers of general and specialty care in the United States with 183 affiliated practices operating as Coast Dental, SmileCare and Nevada Dental Associates in Florida, Georgia, California, Nevada and Texas. Coast Dental Services, Inc. is a privately-held practice management company that provides comprehensive, non-clinical business and administrative services to its affiliated practices. The company is headquartered in Tampa, Florida. For more information, visit http://www.CoastDental.com.
Disclaimers
*SmilePlus® IS NOT A REGISTERED INSURANCE PLAN. SmilePlus cannot be combined with insurance or discount dental plans. Minimum fee only. Fee may vary with complexity of case. The dentists and hygienists are employees or independent contractors of Smilecare Coast Dental of California, Dental Group of Adam Diasti DDS PC, (Adam Diasti, DDS, Lic. 60596). SC-800316