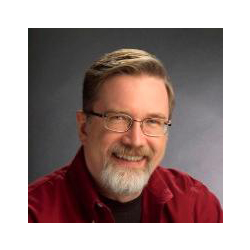 If you haven't looked at Final Cut Pro X recently, you are missing out on an editing powerhouse.
Burbank, California (PRWEB) February 21, 2013
Registration is now open to those interested in a unique FCP X weekend class taught by one of the world's foremost Final Cut Pro experts, Larry Jordan. Training will be held at Video Symphony, Pro School of Media Production, a leading school located in downtown Burbank, California. Among topics covered:

Inside techniques and hidden tips to make editing fly
How to convert Final Cut Pro 7 projects for Final Cut Pro X
How to optimize a system for editing
The editing secrets of the pros
How to use the world-class multicam editor and chroma-key effects
The best workflow for getting projects done quickly
Many other dynamics of Final Cut Pro X
"If you haven't looked at Final Cut Pro X recently, you are missing out on an editing powerhouse," said Jordan. Since the launch of FCP X, Apple has released seven separate upgrades and added dozens of new features that make this the non-linear editing platform for now and the future. Final Cut Pro X has the speed, flexibility, features and support editors need.
About California ETP-Supported Training:
Since 1998, hundreds of companies and thousands of their employees have received digital media training worth several million dollars through California's ETP (Employment Training Panel) program at Video Symphony. The purpose of the ETP program is to help employees enhance their skills, retain their jobs, and help California companies compete with other states and nations. For more information about ETP-supported training please contact Video Symphony's ETP Liaison, Sally O'Steen, at (818) 557-7200 ext. 862.
About Larry Jordan:
Long known for his expert knowledge of Final Cut Pro X, Jordan is an internationally-renowned consultant and Apple-Certified trainer with over 35 years experience as a television producer, director and editor with national broadcast and corporate credits. His informative and entertaining teaching style provides video and film editors around the world with unique editing techniques, methods and resources to increase productivity and enhance their skills. Jordan is on the faculty at both USC and Video Symphony. Additional information is available at Larry Jordan's resource website.
About Video Symphony Pro School for Media Production:
Video Symphony is a leading nationally-accredited career institute for professional-level video & film editing, motion graphics & animation, and audio engineering. It provides programs and job-centric training for hundreds of students each year at its two Burbank facilities.