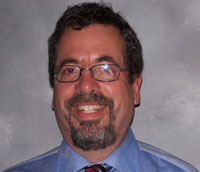 San Diego, CA (PRWEB) February 08, 2013
Children's Physician Medical Group (CPMG) announces the appointment of one of its pediatricians, Dr. Stuart Cohen, to the statewide leadership of the American Academy of Pediatrics-California. Dr. Cohen, of Children's Primary Care Medical Group (CPCMG), has been practicing pediatrics for 32 years, and has three office locations in San Diego County. He is also the President of the San Diego County Medical Society Foundation. And he began his three-year term representing the AAP-CA in Sacramento in October 2012.
Dr. Cohen has served the AAP-CA as its District Vice Chair for the past two years, Chapter 3 President, and statewide representative to the Chapter Forum Management and National Nominating Committees. Dr. Cohen has assisted the outgoing Chair, Myles Abbott, MD, by representing California pediatricians and navigating the changing health care environment through federal healthcare reform and market evolution. Dr. Cohen, who also serves on the CPMG Board of Directors, can be followed on Twitter @scohenmdmph.
CPMG is San Diego's only pediatric Independent Physician Association, with a network of over 300 extraordinarily qualified pediatric providers who care for over 71,000 babies, children and teens. Unlike any other medical group, CPMG delivers high-quality pediatric-only medical care throughout San Diego and southern Riverside counties. After medical school, our doctors take an additional three or more years of special courses in a residency program. Our pediatricians and pediatric specialists are also affiliated with Rady Children's Hospital of San Diego. Our sole focus is pediatric care, thus providing the best environment to effectively care for the children of our region. CPMG is dedicated to becoming a trusted source for children's health and wellness information, through its website and blog at http://www.cpmgsandiego.com. CPMG also has a strong social media presence on Facebook, Twitter and YouTube.
###