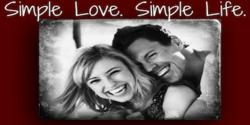 I don't believe people just stop being in love. I believe people stop ACTING in love.
Olympia, WA (PRWEB) February 14, 2013
Many couples are finding themselves these days in a marriage or relationship that feels flat, disconnected and dull. Most of them say they still love each other, but they don't feel "in-love" anymore. People seeking marriage advice or relationship advice don't always know where to begin to try and regain the "feeling" they once had for each other. (To watch a video posted recently on this topic, you can watch it on my YouTube Channel here.
Of those couples that do take steps to seek marriage help or relationship advice, most of them turn to outdated, ineffective advice that just puts a bandage over the symptoms of the relationship problems, without dealing with the root of where the break-down in relationships occur. They go seeking for the latest book, seminar, or marriage workshop where the focus is on "getting out your feelings so your spouse or partner can understand you better."
Even worse, some individuals feel like there's no hope in their current relationship, and that only a NEW relationship with someone else can give them the love, passion and intimacy they need.
In a recent article in her local newspaper, The Chronicle, Life Coach and Relationship Expert, Edie Kay, tackles these marriage and relationship challenges from a different perspective that offers REAL hope for couples just in time for Valentine's Day.
"I don't believe people just stop being in love. I believe they stop ACTING in love," explains Edie. In her coaching programs, Edie takes an 'inside out' approach, which means she starts with the individual and helps them consider their part in the relationship and in their own personal growth.
According to Edie, those people who take an "outside-in" approach in their relationship are unhappy people who feel victimized, powerless, stuck and hopeless. They have settled and feel that have no choice but to do so. They focus on the weaknesses and shortcomings of their spouse, and blame outside circumstances for their unhappiness and dissatisfaction.
"I've seen unhappy marriages where each spouse wants to the other to change, where each is focused on what the other is doing or has done wrong, where each is trying to 'shape up' the other, and it just doesn't solve anything."
Based on her own experience, both personally and professionally, Edie is convinced that the only way to see lasting success and happiness in any relationship is to start with yourself.
In celebration of Valentine's Day, Edie is giving away FREE COACHING on a teleconference where she walks participants through this "inside-out" approach to improving their relationship. There will also be an opportunity for attendees to ask questions LIVE at the end of the call.
Do something meaningful and transforming for your relationship this Valentine's Day! Click HERE to register for this FREE coaching call.
Read the article with Edie's Valentine's Tips by clicking HERE:
Edie Kay, founder of edk Coaching and Creator of "Simple Love. Simple Life." - A Marriage and Relationship Transformation Program, is dedicated to helping people get MORE out of their relationship and get MORE out of life. On her blog, in her private practice, and in her coaching programs, Edie provides couples with the right tools, the right mindset, and the right habits to create and maintain an exceptional relationship. Her solutions to today's relationship frustrations and challenges are simple, effective and action oriented. Edie's has an unparalleled ability to connect with her clients by being 100% authentic and transparent, which creates the level of trust and engagement necessary to effect real change.
Edie is available for interviews on the topics of Life and Relationship Success, Personal Development and Growth, Life Coaching and Self Esteem.