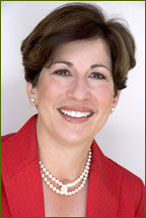 Sacramento, CA (PRWEB) February 12, 2013
If you are a baby boomer interested in learning more about Social Security benefits and how best to prepare for retirement, there are some important principles you need to know.
The estate planning firm of Generations, in conjunction with Safe Harbor Pension & Wealth, is conducting an educational presentation on Thursday, February 21, 2013 from 5:30 p.m. - 7:30 p.m. at Suede Blue, 1400 Eureka Road, Roseville, California.
The following topics will be discussed:

Will Social Security really be there for me?
Will Social Security income be enough to live on during retirement?
When should I apply for Social Security?
How can I maximize my Social Security benefits?
The keynote speaker for this event is Trudy Nearn, founding attorney of Generations. Trudy has practiced estate planning law for over 29 years. She is a Certified Specialist in Estate Planning, Trust and Probate Law by the State Bar of California Board of Legal Specialization and has a Master of Laws in Taxation.
To RSVP for this event, please contact Pam Samuels at (916) 679-5550 or pam(at)generationslaw(dot)com.
About the Firm
Generations is one of the very few Sacramento law firms specializing in Estate Planning, Trust Administration, Probate Administration, Special Needs Trusts, Elder Law, Conservatorships, and Business Succession Planning. With a dedicated team of attorneys, Generations provides comprehensive and individualized counsel and advice for all levels of complexity, helping families and businesses make informed decisions from one generation to the next.
The firm's areas of practice include:
Probate
Estate Planning
Trust Administration
Tax Planning
Generations, an estate and trust law firm, is a separate entity and not affiliated with Safe Harbor Pension & Wealth or LPL Financial.
Securities offered through LPL Financial, Member FINRA/SIPC.
For more information about the firm, please visit their website or call at 916-679-5550.