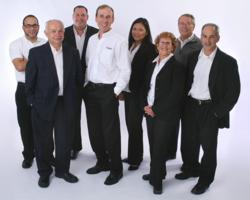 Edison, N.J. (PRWEB) February 07, 2013
Teseq Inc., a leading developer and provider of instrumentation and systems for EMC emission and immunity testing, has announced its calibration laboratory in Edison, NJ has gained renewed accreditation to the international standard ISO/IEC 17025 in an assessment by the American Association for Laboratory Accreditation (A2LA).
In addition to its accredited calibration renewal, Teseq has added several RF parameters to its scope of accreditation and is now accredited to calibrate CDNs, ISNs and compact immunity generators.
Teseq also provides traceable (non-accredited) calibrations according to the full factory specifications of Teseq instrumentation. Accredited and traceable calibration of other manufacturers' equipment can also be provided.
The A2LA, which provides world-class accreditation and training services for testing and calibration laboratories, assesses whether a lab meets all the requirements defined by ISO/IEC 17025. Both lab accreditation and training is based on this internationally accepted criterion for competence. This widely recognized industry standard specifies the general requirements that a lab must meet to carry out tests and/or calibrations.
ISO/IEC 17025 is the main standard used by testing and calibration laboratories to implement a quality system aimed at improving their ability to consistently produce valid results. A prerequisite for a laboratory to become accredited is to have a documented quality management system.
Teseq's recent accreditation renewal demonstrates the company's continued commitment to provide the very best in customer support at all times.
In addition to calibrating equipment for its customers, Teseq is able to perform hardware, software and firmware updates while equipment is in for service. If an instrument is out of specification, Teseq can handle those repairs and adjustments as well.
Teseq also supplies its own company-specific packaging when the customer no longer has the equipment's original packaging. This ensures safe transportation between the calibration laboratory and the customer.
Teseq's production facilities in Switzerland, Germany and the United Kingdom are accredited to ISO/IEC 17025 by SCS, DAkkS and UKAS, respectively. The customer service centers in Nagoya, Japan and Singapore are also accredited to ISO/IEC 17025 by A2LA.
The Scope of Accreditation to ISO/IEC 17025-2005 & ANSI/NCSL Z540-1-1994 including all covered parameters for Teseq's calibration laboratory in Edison, NJ is available from Teseq or the A2LA homepage (Certificate Number 2273.01).
For more information, please visit http://www.teseq.com or contact MaryJane Salvador, Teseq Inc., 52 Mayfield Avenue, Edison, N.J. 08837. Tel: (732) 417-0501 ext. 239; Fax: (732) 417-0511; E-mail: maryjane.salvador(at)teseq(dot)com. Web: http://www.teseq.com.
For high res download and full text:
http://www.simongroup.com/PressRoom/press-release.php?Job=TES-A-2246
# # #
READER SERVICE INQUIRIES: Please forward all reader service inquiries to MaryJane Salvador, Teseq Inc., 52 Mayfield Avenue, Edison, N.J. 08837.
EDITOR'S NOTE: Teseq, provider of EMC instrumentation and systems for radiated and conducted interference in the automotive, consumer electronics, telecommunications, medical, aerospace and defense industries, acquired MILMEGA, Ltd in January 2012. The acquisition extends Teseq's product ranges and expertise, further positioning them as a global leader in EMC testing. Teseq has been accredited to perform calibration services according to ISO 17025 at its Edison, N.J. laboratory. Teseq is the only pulsed immunity manufacturer in North America with an accredited calibration lab.