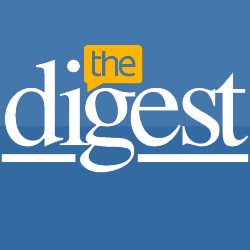 One never knows when a long distance relative might pop up, and when they do, VoIP keeps them connected.
(PRWEB) February 08, 2013
King Richard III was found this week under a parking lot in England. The former English king had been missing for about 5 centuries, and was identified by DNA from his very distant nephew who's a carpenter in Canada. One never knows when a long distance relative might pop up, and when they do, VoIP keeps them connected.
VoIP ("Voice over Internet Protocol") is the technology that allows phone calls to take place over the Internet. It's the cheapest method for both international and national calls.
In honor of connecting with newly found relatives, The Digest announces The Top 3 VoIP providers for keeping in contact with long distance relatives:
1. Phone.com
Whether your relative is a king or a charismatic commoner, Phone.com offers unlimited calling to the United Kingdom. For $19.88/month per user, Phone.com provides unlimited calling to all of the major European countries like France, Germany, Italy, the Netherlands, the UK, as well as Canada and the US.
For an extra $4.88/month per line, Phone.com offers the option of global numbers. Users can pick a phone number from 30 differents countries like Greece, Portugal, and Spain, which makes each outgoing call to these countries a local call.
So call up Grandma, Nonna, Oma, Grand-mère, or Grootmoeder and don't worry about cutting the conversation short because of expensive international minutes.
2. ITP
ITP's global network is impressive. For the flat rate of $24.99/month per user, callers have an unlimited amount of calling to 60 different countries like Venezuela, Denmark, and China.
This unlimited global plan does not require an annual contract so users are free to end service if long-lost relatives become a little too long-winded.
ITP is also great for users with long distance relatives within the US. ITP's VoIP service is free and unlimited to any other ITP user, and ITP users can pick from over 220 area codes so that all calls made and received within that area code becomes a low-priced local call.
ITP offers some other perfect perks, like 3-way calling, call waiting, and online account management.
3. Axvoice
Axvoice's Residential International Plan is a solid plan for calling international loved ones. For $16.58/month per user for a 1 year contract, users have free unlimited calling to over 45 countries like Costa Rica, Romania, Ireland, and the UK. Axvoice offers a non-contract plan of $24.99/month per user for the same global access.
Axvoice has a niffty residential VoIP plan for continental calling as well. For $4.99/month per user, Axvoice users have the option to pay as they go. Outgoing calls are just 1.5¢/minute, and all incoming calls are absolutely free, anytime, anywhere.
One never knows when they might stumble upon a long-lost relative. VoIP makes it easy to catch up with long-lost relatives, as well as long distance ones. They say that talk is cheap. And with VoIP technology, long distance talk is cheap too.