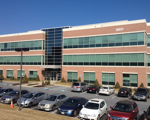 (PRWEB) February 27, 2013
CreditCardApplications.com is helping consumers by simplifying the complex job of finding and applying for the right credit cards. By providing targeted information and advanced online tools, Credit Card Applications has turned one of the more complicated financial decisions a person makes, into a much simpler one.
For many Americans, a significant roadblock to acquiring the best credit card is often the complexity of the credit card application process itself. There are numerous card issuers to choose from and hundreds of different credit card offers. Given the many factors such as interest rates, fees, rewards programs and credit requirements the process of finding the best credit card for their individual situation is a challenge for many consumers.
CreditCardApplications.com has taken a "customer first" approach: they provide tools and information to simplify the inherently complex job of matching a consumer to their best credit card deal.
The consumer friendly tools include a number of "search and compare" features such as a credit card search engine that allow a consumer to specify the features they need in a credit card and returns to them a short list of the credit cards that best fit their needs. The search engine also give consumers power over how to view the data, including side-by-side comparison matrix that allows them to compare the key features of their top credit cards at a glance.
Consumers will find a complete section of Credit Card News, Tips and Reviews on CreditCardApplications.com. These articles cover topics such as: The search for credit card: Finding the most suitable one for you, and balance transfer card essentials - how they work. The news page also contains tips on saving money, maximizing your rewards benefits and helpful comparisons of the top credit cards in a given category. The articles are also divided into categories: Which credit cards are best for me, Balance Transfer Cards, Low Fee and Low interest Credit Cards and Rewards Credit Cards.
They have access to some of the most well-known and trusted names in the industry, such as Credit One and Citibank. In addition, their process allows customers to select the credit card(s) that best suits them before they officially apply for a credit card; this system reduces time wasted and possible dings from credit inquiries.
By empowering the user via tools and information, CreditCardApplications.com matches consumers to their best credit applications online, quickly and easily.
About CreditCardApplications.com
Dating way back to the 70's the companies founders' were helping consumers get top credit cards quickly and easily. In the beginning, customers filled out a single questionnaire that they mailed in and the application process to top credit card offers was handled for them. Since then, they've come a long way. CreditCardApplications.com provides a user-friendly, fast and easy way to narrow down their search to best credit card applications. Whether the user needs to find a card by features, such as rewards, by fees and interest rates, by credit type, other filters, they have the online tools to make the search for a great card easier.
After all this time, one thing hasn't changed - They care about their customers. CreditCardApplications.com takes a complex process and make it easier to by providing the tools and information consumers need to find their best credit card deals online. For more information, visit http://www.creditcardapplications.com or follow them on Facebook, Twitter or Google+.