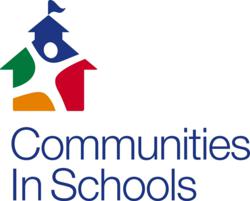 Atlanta, GA (PRWEB) February 08, 2013
On Wednesday, January 30, Communities In Schools (CIS) of Georgia hosted a follow-up meeting to the Georgia Graduates: Parents Hold the Key education roundtable. Working parents, government officials and business leaders joined CIS of Georgia staff to continue the momentum established during the first meeting. The event included an active discussion concentrated on strategies that can be put into a 12-month action plan. The overall goal of the task force is to foster and elevate parent engagement in public schools to a higher level, supporting improvements in student achievement and improved high school graduation rates.
The task force will split into two groups and work on the following strategies during the next fiscal year:

Conduct a benchmarking study (using existing data) to isolate successful parental engagement strategies in order to provide superintendents and principals with leadership best practices as it pertains to increasing parental engagement in public schools.
Utilize a "train the trainer" model that is replicable to better support parents and build confidence as they navigate public schools and understand different ways children learn, review information such as how parents can influence their child's learning process, best practices regarding how parents make a difference in their child's school and develop dissemination strategies with metrics to drive outcomes.
CIS of Georgia also encourages parents, caregivers and educators to visit the online Parent Resource Center at http://www.CISGA.org to access a wide variety of information including ensuring a smooth transition to middle school and high school, test preparation tips, how to help students with homework, learning activities and parent resources in English and Spanish.
###
About Communities In Schools of Georgia
Communities In Schools (CIS) is the nation's leading dropout prevention organization. CIS partners with local school districts and community organizations to connect resources and services to kids at-risk of dropping out and their families. Through the CIS model, local affiliates promote student achievement by meeting the unique needs of each youth. Third-party experts validated that the CIS model is one of only a few programs that reduces dropout rates and increases student achievement, which leads to stronger economies and communities. In Georgia, 41 CIS local affiliates and 17 Performance Learning Centers® (PLCs) provide services to more than 123,000 students in hundreds of school and community-based sites. PLCs provide another learning option for high school students who are not succeeding in the traditional school setting. In addition to PLCs, other key programs include mentoring, tutoring, parent engagement, literacy, after-school programs and youth leadership. Communities sponsoring CIS programs have seen an increase in their school graduation rates, a decrease in violence and disruptions, and an increase in attendance and academic achievement. For more information, visit http://www.cisga.org or call 404-835-8907.