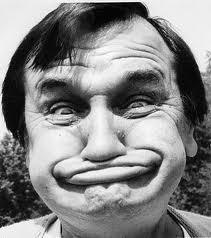 Watch a funny YouTube video to make your day better.
Austin, TX (PRWEB) February 20, 2013
B>U is a brand and philosophy of being greater than yourself. Sometimes, though, people aren't in the mood to be greater than themselves. In fact, many times, people are in a bad mood and don't know why or just woke up that way.
B>U along with lifestyle expert Sirena Bernal offer some suggestions for a quick turnaround of a bad day to a good one.
Listen to a favorite song and sing along. Studies have shown that listening to music can alter moods and alleviate depression. Bernal suggests making a "feel better" playlist that include songs that work for you.
Watch a funny YouTube video. In a study performed at the University of Western Ontario, participants who listened to an upbeat piece of music and watched a funny YouTube video were more productive and better able to solve problems than groups who listened to depressing music and video clips.
Pet an animal. Behavioral therapists use animals to help with healing. Even though owning a pet has been shown to improve self-esteem and well-being, you don't have to have one to reap the benefits.
Practice deep breathing and stretching. Gentle stretching exercises relax tense muscles associated with stress.
Give and get a hug. Health providers actually use therapeutic touch as a form of energy healing in hospitals and hospices to help patients recover from surgery
Use a journal to express frustrations then follow with a list of those moments that have a positive meaning. Journal therapy or 'writing therapy' helps individuals guide their feelings especially for those who have difficulty expressing their feelings vocally or with other people.
Exercise. Even though you may not feel like it, getting up and moving your body will help stimulate blood flow and the release of endorphins, the well-known "feel good" hormone. Endorphins are defined as hormone-like substances that are produced in the brain and function as the body's natural painkillers. During exercise, these endorphins are released and can produce feelings of euphoria and a general state of wellbeing.
Sign out of Facebook. Many studies have shown that checking social media can actually trigger depression because people often compare themselves to their peers, creating feelings of inadequacy and doubt.
About B>U:
BGreaterThanU.com offers lifestyle tips, motivational quotes and features inspirational stories about individuals being greater than themselves for a better world. For more information, go to BGreaterThanU.com.