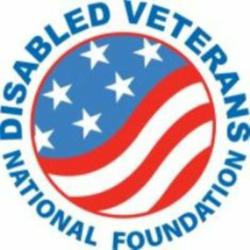 Washington, DC (PRWEB) February 07, 2013
The Disabled Veterans National Foundation (http://www.dvnf.org ), a non-profit veterans service organization that focuses on helping men and women who serve and return home wounded or sick after defending our safety and our freedom, announces a communications initiative whereby people who participate can thank a Veteran for his or her service on Valentine's Day. The 'Vet-O-Gram' will give people the opportunity to send a note of thanks to a veteran and DVNF will have it sent to a deserving Veteran in a nursing home facility by Valentine's Day.
"This will be an outstanding opportunity for you and your friends and family to do something nice and meaningful for an older veteran," said Precilla Wilkewitz, President of DVNF. "So much attention is rightfully given to our newer veterans who have fought in recent wars, but it is important that we never forget how our veterans of past wars have preserved our freedom too."
Vet-O-Gram is now underway and participants will have the chance to send your support through Feb. 13. The Vet-O-Gram's will be delivered on Valentine's Day to Veterans. For many Veterans of past service eras, often times the "thanks for your service" comments slow down or go away.
DVNF hopes this program will remind many Veterans that their service is never forgotten or not appreciated, wherever they may be at this stage of their lives.
DVNF urges Veterans Services Groups and supporters to participate in Vet-O-Gram, by going to http://www.dvnf.org/valentines-day/.