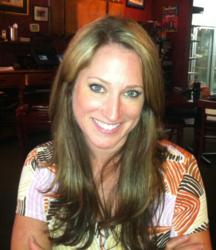 "We are very excited to have Kristie on our team", said Cameron, "Her solid track record of success coupled with her background will strengthen Bland Farms and our customer relationships."
Glennville, Georgia (PRWEB) February 07, 2013
Bland Farms has hired Kristie Waters to the role of Sales Manager. Waters joins the sweet onion company with more than fourteen years of experience in the industry. She will be based out of Bland Farms's headquarters in Glennville, Georgia.
Director of Sales, John Cameron, says he couldn't be happier to see her join the company. "We are very excited to have Kristie on our team," said Cameron. "Her solid track record of success coupled with her background will strengthen Bland Farms and our customer relationships."
Kristie is passionate about sustainability and the promotion of healthy lifestyles, so it should come as no surprise that she makes her living in the fresh produce industry. In her free time, Waters enjoys volunteering; she is especially proud of her involvement with Habitat for Humanity, Camp-Smile-A-Mile, and the Birmingham Jefferson Food Policy Council.
As for her move to Bland Farms, Waters says that she is glad to be joining a team of professionals that are, "committed to taking an already successful company to new heights over the coming years."