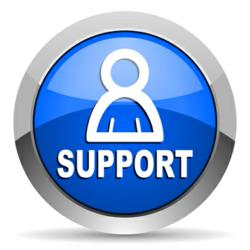 Much of the customer service staff's time has been spent explaining the details in background checks and advising customers of their legal rights and obligations
Portland, OR (PRWEB) February 09, 2013
BackgroundFee.com is building an online resource that will explain how people can use and understand the background reports they have purchased, company officials said.
"When people come to us, we provide them with a complete background check for a small fee," company spokesman Josh Fraser said. "But what our customer service staff has noticed is that many customers don't know how to read and use the documents we provide. We want to fix that."
Fraser said that much of the customer service staff's time has been spent explaining the details in background checks and advising customers of their legal rights and obligations.
"For every customer that calls with a question, we have to assume that there are 10 other people with the same question who don't call," Fraser said. "We want to make sure that those invisible customers are able to get the information they need to make the right decisions after they see their reports."
The online resource will be available to customers in the members area of the site once their payment has been processed, Fraser said. It will explain in plain English what to look for on the background report and what the information provided means. A separate section will provide a state-by-state breakdown on how public records can legally be used, he said.
"We will also have a section where we explain to people what they can legally do if they find incorrect information on their own background check," Fraser said. "That way, they can protect their own reputation."
The online resource should be up and running in the next two to three weeks, Fraser said.
About BackgroundFee.com:
BackgroundFee.com was created to serve the needs of consumers looking for a fast, safe and convenient way to purchase vehicle history, driving records, warrant check or public records checks. The company is a trusted vehicle history, driving records, warrant check or public records source, processing thousands of online searches and earning a reputation as a leader in the industry.