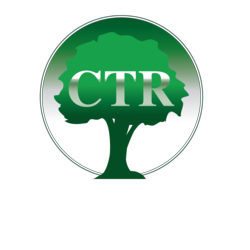 An Offer In Compromise is most likely to be accepted when the IRS believes a taxpayer will never be able to pay the full balance.
Plano, Tx (PRWEB) February 27, 2013
CTR's Norwalk tax attorney is offering guidance to California taxpayers trying to get accepted for an Offer In Compromise. An Offer In Compromise (OIC) is a debt relief program the IRS provides to settle tax debt. This resolution option involves an individual paying as much of their balance as possible immediately. If they are capable of making that payment, the IRS will then release the liability in whole.
"An Offer In Compromise is most likely to be accepted when the IRS believes a taxpayer will never be able to pay the full balance," said a spokesperson from CTR. "If the IRS settles the debt in this fashion, they have probably concluded they will get paid more from the offer than they would have without it."
CTR advises taxpayers in Texas that it is important to hire a tax expert like Plano tax attorney, because an OIC program is complex and can take anywhere from six months to two years to reach the settlement. An Offer In Compromise is accepted in three cases: doubt as to liability, doubt as to collectability or effective tax administration. Doubt as to liability can be claimed if it can be shown that the debt is not the fault of the taxpayer. Doubt as to collectability is applicable when the IRS believes they won't be able to collect the full balance. Effective tax administration means that collection of the taxpayer's debt would put them into financial hardship.
CTR's Stockton tax attorney informs clients residing in California that there are two initial payment options. The first option is a lump sum cash payment. This is an initial payment of 20% of the total offer amount, with the remaining balance to be paid in five or fewer payments. A periodic payment consists of a series of monthly installments, the first of which is submitted with the application. Payments in this plan must be made even while the application is under consideration, and are continued until the offer balance is paid in full.
"We want taxpayers to know," said a CTR spokesperson, "that while an Offer In Compromise is not the most likely resolution to be accepted by the IRS, their chances increase greatly when they hire a tax professional to help them." Residents of Texas processing an application for an Offer In Compromise should be in contact with a Laredo tax attorney from the very start to ensure the best possible results.
CTR offers tax debt resolution and tax services for individuals and businesses across the United States. The company uses a three step program to create personalized strategies to help taxpayers settle their IRS debt. The company offers many services, including: state and federal tax debt resolution, IRS audit defense, tax preparation and bookkeeping.