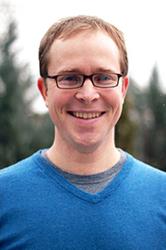 St. Louis, Mo. (PRWEB) February 12, 2013
The St. Louis County Library Foundation's Reading Garden Event Series presents a special event with children's book writer Kenneth Kraegel. Kraegel will read from his new picture book "King Arthur's Very Great Grandson." The event will be on Saturday, March 2, 10:00 a.m. at Library Headquarters, 1640 S. Lindbergh Blvd.
Copies of the author's books will be for sale at the event from Left Bank Books. The program is free and open to the public.
Henry Alfred Grummorson is the great-great-great-great-great-great-great grandson of Arthur, King of Britain. On his sixth birthday, adorned with a helmet and sword, Henry goes in search of adventure. He challenges a fire-breathing dragon to a fight, but the dragon prefers a game of blowing smoke rings. A cyclops wants only to have a staring contest. Desperate for a real battle, strength against strength, might against might, Henry seeks out the fearsome leviathan. Has he met his match at last–or might he find something he didn't know he was looking for? Children bold and imaginative will relate to Henry's quest–and smile at its unintended consequences.
Debut author Kenneth Kraegel wryly draws from myth and legend to craft a daring and inventive tale to delight adventurers of all ages. Kraegel is a self–taught illustrator and writer. He is the recipient of a Society of Children's Books Writers and Illustrators Tomie dePaola Honor Award and was a finalist in the third annual CJ Picture Book Award in Seoul, South Korea.
St. Louis County Library Foundation's Reading Garden Event Series hosts free family events with authors and musicians. Sponsors include Commerce Bank, Companion, and the Sara Guth Costigan Memorial Fund.
Program sites are accessible. Upon two weeks notice, accommodations will be made for persons with disabilities. Contact St. Louis County Library by phone 314-994-3300 or visit http://www.slcl.org.