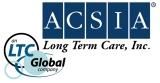 Research done by the American Association for Long Term Care Insurance indicates that women represent 2/3 of all new claims. Considering the industry has paid out a projected $7 billion in benefits, this represents a significant risk
Fort Myers, FL (PRWEB) February 11, 2013
Long Term Care insurers have, since the inception of Long Term Care insurance (LTCi) in the 1970's, avoided gender-based pricing. Although common in life insurance, until now the LTCi industry has avoided charging men and women different premium amounts due to gender. This is all changing soon and the result is huge value for the consumer right now.
"Research done by the American Association for Long Term Care Insurance indicates that women represent 2/3 of all new claims. Considering the industry has paid out a projected $7 billion in benefits, this represents a significant larger risk for insurance companies. Soon, at least the majority, if not virtually all insurance companies, will begin charging premiums which represent the individual risk based on gender," said Rob Cohen, Executive Vice President at ACSIA Long Term Care, Inc. (ACSIA®), one of the nation's leading marketers of Long Term Care Insurance.
Cohen says the industry has recognized the fact that women live longer than men and thus require extended long term health care more often and longer than men do. While this does not diminish the impact and risk of Long Term Care for men, this risk is larger for women. Premiums will soon reflect this fact.
"Genworth Financial is the first company to announce such a pricing change, but I predict that many other companies will follow. This means individuals looking to plan for the physical, emotional and financial burdens Long Term Care places on family and friends can save money by learning and acting now," Cohen explained.
"Consumers have outstanding choices when wishing to learn about Long Term Care insurance and their options," said Matt McCann, Director of Business Development for ACSIA.
McCann suggests working with a person who is a specialist in Long Term Care planning, preferably a person who represents a number of top companies. He says a true specialist knows how to assist an individual or couples determine their planning options for long term care, and if appropriate, help them shop for the best coverage at the best value, and recommend several customized plans (as benefits and costs are not a "one-size-fits-all)."
"Consumers can go to http://www.acsia.com or call 800-362-8837 and request to speak with a specialist," McCann said.
He also noted http://www.completelongtermcare.com was an outstanding resource providing detailed information and quotes on Long Term Care insurance.
Cohen says the savings for the consumer can be 20 to 40% for those who wish to act today, before some of the new pricing models go into effect. Premiums are based on the applicants current age and health and the premiums are intended to remain level. Cohen says many consumers who start planning for Long Term Health Care coverage are in their 40's and 50's, to avoid waiting until health conditions may make them ineligible for coverage, or increase the costs.
"People plan for Long Term Care just like they plan for their future retirement," Cohen added.
Cohen expects a boom in Long Term Care sales, and says ACSIA is ready to meet the needs of the consumer providing professional, independent advice.
"ACSIA is looking to add top Long Term Care specialists to their existing group of specialists who many consider the best in the business.," Cohen said.
He suggests anyone looking for a career with ACSIA should go to http://www.ltcopportunity.com and find out why the top specialists in the industry choose to work with ACSIA.
About ACSIA®
Founded in 1958, ACSIA® is a leading national distributor of Long Term Care insurance. ACSIA® is a member of the LTC Global group of companies and headquartered in Fort Myers, Florida. For more information about ACSIA®, visit http://www.acsia.com.
An exciting opportunity in the Long Term Care Planning industry can begin at http://www.ltcopportunity.com. Find out why the top specialists in the country are choosing ACSIA and see why we are proud to say, "We're invested in you".
About LTC Global
LTC Global is a leading independent marketer of insurance and financial products to seniors with emphasis on Long Term Care insurance, and Medicare insurance products. In addition, LTC Global provides capital to insurance agents and agencies through commission-based lending and renewal commission purchases. LTC Global has a national distribution network and is headquartered in Fort Myers, Florida. For more information about LTC Global, Inc., visit http://www.ltcglobal.com.
Long Term Care Insurance Information Online
Launched in 2007, http://www.infoLTC.org is a consumer informational website maintained by LTC Global Inc. It features a growing wealth of information on pricing factors, laws and much more.