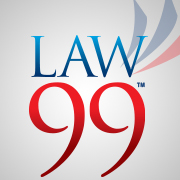 Virginia Beach, VA (PRWEB) February 12, 2013
According to the latest research, it has come to Law99™'s attention that American consumers owe around $11.31 trillion in debt. $858 billion of this amount is in credit card debt, while $8.03 trillion is in mortgages and $956 billion in student loans. These numbers are worrisome for the nation because the average citizen is falling further into debt. Increased debt means that there are more bankruptcies filed and more foreclosures on homes and businesses.
After years of hard work of paying mortgages, Americans do not deserve to give up what they have because of the poor economy. Law99™ realizes the strife and struggle of each American out there, which is why it is offering legal help to consumers for as low at $99 per hour. Consumers who are burdened with debt may find it beyond difficult to pay an exorbitant amount of money to lawyers who sometimes charge as much as $300 or more dollars per hour for consultation fees. The people at Law99™ understand this and believe that consumers should not have to pay this much money for legal help.
This is why Law99™ provides an extensive network of lawyers who practice in all areas of law. Specifically, a debt lawyer has vast knowledge and skills to help people who are struggling with debt and financial troubles. Debt lawyers utilize their skills and experience of the law to play their role as negotiators when helping others with their debt problems. Individuals facing debt may feel pressured by creditors, bankruptcy, foreclosures, and even lawsuits from credit card companies since they are unable to pay their bills. A debt lawyer at Law99™ can make matters easier by representing your case and letting you breathe a sigh of financial relief.
According to CEO Cynthia Martin, "Americans need all the help they can get when it comes to reducing debt and living stress-free lives. Law99™provides them an opportunity to receive affordable legal help and ensure that they have a brighter tomorrow".
All it takes is to log on to Law99™'s website through your desktop computer or mobile device. The website's easy-to-use interface makes it simple for anyone to find an appropriate lawyer within a matter of a couple of hours. All the lawyers available at Law99™ are highly skilled and great at what they do. This ensures that you get terrific yet affordable legal representation. You can finally get rid of relentless debt collectors that are trying to recover money you owe but cannot afford to pay back at this time. Law99™'s debt lawyers are great resources to help you understand your rights and they offer you a way to avoid harassment or other illegal steps debt collectors may take. You can finally start working your way to becoming financially independent.
About the Company
Started in 2012, Law99.com is a legal services platform that provides legal representation at a low rate of $99 per hour or less. The platform itself is free and consumers only have to pay discounted lawyer fees. The company has been formed to provide legal help access to middle class Americans and small and medium businesses. It believes that assisting these entities will help them become self-reliant and consequentially, facilitate a faster economic recovery for the United States