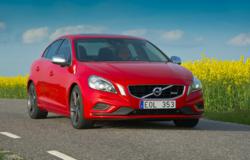 With this new list, interested buyers can quickly find a new 2013 model that is not only safe, but the best top-to-bottom vehicle in its entire class.
Torrance, CA (PRWEB) February 11, 2013
Nothing is more important than feeling safe while on the road, and a new buying guide from autoMedia.com recommends the best 2013 cars of all sizes from the recently-released IIHS list of Top Safety Picks. The article, 2013 Safest Cars, Trucks, SUVs and Minivans with IIHS Top Crash Ratings, has attracted thousands of visitors since being published over the weekend.
Each year, the Insurance Institute for Highway Safety releases their list of cars that have earned a Top Safety Pick. For 2013, that list has grown to included more than 115 cars, including thirteen that earned the highest Top Safety Pick+ honor. That can be a lot of information to process, so autoMedia.com has broken it down by segment and selected a Top Recommendation in each category. Based on categories like performance, design, quality, fuel economy and value, the recommended cars represent the very best that the automotive industry has to offer and could prove a handy tool for anyone interested in buying a new car.
The list features autoMedia.com recommendations from the biggest automakers in the world, like Toyota and Ford. But there are also a few appearances that are sure to upset the status quo. For instance, Hyundai steals top honors in two separate categories, as the Elantra and Sante Fe both offer luxury and value at a level that is unfamiliar to the automotive industry. Likewise, up-and-comer Buick captures two recommendations for their Regal and Enclave, surprisingly agile and affordable models that General Motors hopes will revive the famed mark.
"Safety is one of the most biggest reasons that people decide whether or not to buy a car, but what happens when more than 100 cars are recommended as very safe vehicles?" said autoMedia.com Founder and CEO Doug Hamlin. "With this new list, interested buyers can quickly find a new 2013 model that is not only safe, but the best top-to-bottom vehicle in its entire class. Then they can use the autoMedia.com New Cars buying guide to research the car they like, and even request a quote."
It's important for car shoppers to stay current on the fast-paced automotive news cycle. The 2013 IIHS Top Safety Picks are interesting because the organization introduced a new test this year, one that focuses on the front corner of the car. Accidents like this result in one-quarter of all serious injuries and deaths in auto accidents, but the IIHS only recently began testing for it. In some segments, the results were astounding. Only the Acura TL and Volvo S60 earned a Good rating, and for that, they both earned the autoMedia.com recommendation in the Mid-Sized Luxury segment.
"Lists like this help autoMedia.com provide readers with the information they need to make a smart decision," said Hamlin.
Keep checking autoMedia.com for the latest news, photos and analysis from around the automotive industry.
About autoMedia.com: The auto website was launched in September 2000 by a team of automotive editorial, design, and publishing professionals, with the goal to be the premier provider of quality automotive content on and for the Web. Today it features over 92,500 pages of original articles, including over 2,500 features researched and written by leading automotive experts, covering new and used car buying, new vehicle previews, road test reviews, car care maintenance, professional driving advice, and technology. Automotive enthusiasts and new car shoppers can read about the latest industry news, pricing, rebates and incentives, view photo galleries and research details on all makes and models. For more information, visit autoMedia.com.