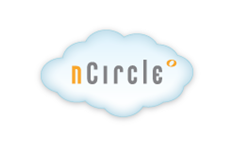 Our partners are successfully building cloud security businesses with new nCircle product and service offerings that are driving great margins and recurring revenue streams.
San Francisco, CA (PRWEB) February 08, 2013
nCircle, the leader in information risk and security performance management, today announced that its PureCloud™ partner program has surpassed 100 partners since the program launched in 2012. The program includes resellers, consultants and MSSPs that provide a wide range of security services in the retail, healthcare and financial services industries.
nCircle PureCloud is used to scan thousands of computers around the world for vulnerabilities, the software bugs and misconfigurations used in cyber attacks. PureCloud is 100 percent cloud-based and simplifies network security for smaller businesses through the combination of nCircle's proven enterprise-class vulnerability scanning platform and a unique patent-pending scan technology.
These technologies, in combination with PureCloud's innovative pricing model, and nCircle's unique security-as-a-service platform, enable a wide variety of partners to take advantage of the rapidly growing cloud security market. The program's flexibility makes it easy for partners to tailor vulnerability management solutions that fit their own unique business models and the requirements of their customers.
"Partner response to PureCloud has been nothing short of fantastic. With no upfront capital investment, partners can easily integrate PureCloud into their existing portfolio of security and IT services," said Ed Colonna, vice president of cloud solutions at nCircle. "Our partners are successfully building cloud security businesses with new nCircle product and service offerings that are driving great margins and recurring revenue streams."
PureCloud provides resellers, consultants and MSSPs an easy-to-use cloud-based security services platform. Partners can take advantage of the PureCloud platform's vulnerability assessment, web application scanning and cloud environment scanning to reach new markets and customers in the exploding cyber security market, as well as build new revenue streams.
Key features of the PureCloud partner platform include:

Robust API that allows seamless integration into a wide range of security applications
Co-branded portals and reports
Create and manage customer accounts
Remote deployment, configuration and scheduling of internal and external vulnerability scans
Flexible pricing and lowest cost per IP for vulnerability scanning
The PureCloud partner program provides unique functionality and programs tailored to meet the needs of:

Security auditors/consultants
Resellers
Managed Service Providers
Managed Security Service Providers
"The use cases for PureCloud are wide-ranging, as it is well-positioned to conduct scans against small remote or home offices and communities of retail merchants, as well as validate partners in supply chains or potential targets in mergers and acquisitions," said Javvad Malik, analyst for the 451Group. "The ability to scan regardless of computing location is of great benefit."
Find out more about PureCloud at purecloud.ncircle.com or call (415) 625-5930. nCircle is accepting PureCloud partner inquiries.
About nCircle PureCloud
nCircle PureCloud, the first true SaaS vulnerability scanning solution in the industry, provides customers with a comprehensive vulnerability management solution that requires no hardware or software to be installed and managed. nCircle PureCloud dramatically reduces the cost and complexity of vulnerability scanning -- a widely recognized security best practice among large corporations – making the practice easily accessible to small and medium business.
About nCircle
nCircle is the leading provider of information risk and security performance management solutions to more than 6,500 businesses and government agencies worldwide. nCircle solutions enable enterprises of all sizes to (1) automate compliance and reduce risk, and (2) measure and compare the performance of their IT security program with their own goals and industry peers. nCircle solutions may be deployed on a customer's premises, as a cloud-based service, or in combination, for maximum flexibility and value.
nCircle has won numerous awards for growth, innovation, customer satisfaction and technology leadership and has been ranked among the top 100 best places to work in the San Francisco Bay Area. nCircle is headquartered in San Francisco, CA, with regional offices throughout the United States and in London and Toronto. To learn how you can more effectively protect your company visit us at http://www.ncircle.com.
nCircle is a registered trademark of nCircle Network Security, Inc. All other registered or unregistered trademarks are the sole property of their respective owners.