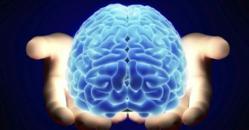 One could argue that this increase in exchange between the hemispheres could benefit intelligence or processing
Anaheim, CA (PRWEB) February 08, 2013
Sports and rehabilitation company, DFX Sports and Fitness, provides the following top three reasons to maintain and build hand strength in direct coordination to brain mapping and functionality.
"When a dialog occurs between the left and right hemispheres of the brain, both emotions and thoughts are more fully expressed and understood," says national expert, Lucia Capacchione. According to her site, her research shows that the less-dominant hand gives more access to the right hemispheric functions like creativity, intuition, feeling, and spirituality.
The following three reasons provide insight as to why people should challenge and strengthen the opposite, less dominant hand, as well as the less dominant used hemisphere of the brain.
1. Using your opposite hand (less dominant), unleashes creativity. In an article by Jeff Rose, he addresses that the non-dominant hand is linked to the non-dominant hemisphere in the brain, "the one that isn't exercised often." When the less dominant hand is challenged in different ways than it is usually is worked for, it uses both hemispheres of the brain, resulting in a different dynamic of thinking and increases creativity levels.
2. Integrating both hemispheres by using that less dominant hand. By using the less dominant hand, this very challenge stimulates not just one, but both hemispheres of the brain. Carl Hale, Psy.D says that, "One could argue that this increase in exchange between the hemispheres could benefit intelligence or processing."
3. Using the less dominant hand, in turn opens up the brain and ways of thinking to be more open-minded.
DFX Sports and Fitness' line of products are proven to stimulate motor functions, while also providing an overall strengthening workout and is used by the military and MMA fighters. The Dynagrip Hand Massager is one of DFX's most useful tools that conditions fingers and hands and gives a comfortable ergonomic feel. It's one of the most effective ways to maintain health and condition the hand and fingers, allowing flexibility and preventing hand injury.
"Our line of Powerball products is great for stimulating the hand-brain connection on a multitude of levels," says Rose Merry Blanco, DFX Executive Assistant. "These are a few examples of the products/tools we provide, and the coordination and strength it provides to build hand strength. Tools: Powerball Gyro Line, Dynagrip, Varigrip.
"Experts say we can stimulate this right brain through working with our "wrong" hand. This also works for lefties, as studies indicate that one hemisphere is active when we use our dominant hand, but both hemispheres are activated when we use our non-dominant hand," says Blanco.
DFX Sport and Fitness' new upgraded line of gyro fitness products make it easy for people to incorporate weight training into their workout routines. Their line of health and fitness gyros (mydfx.com/categories/health-and-fitness) provides a modernized version of weight training that doesn't require the physical usage of weights. Through its use of variable dynamic resistance building with the machines' internal gyroscopes, their full range of resistance training products provide the best workout in a fraction of the time.
About DFX Sports and Fitness:
DFX Sports and Fitness is the original leader and innovator of gyroscopic fitness products, manufacturing a wide range of rehabilitation training and fitness tools through their patented gyro technology. They are the original creator and manufacturer of the patented Powerball Gyro. Established in the late 1970's, DFX has revolutionized the way people improve their physical fitness and is UAL Logo Certified, military endorsed, and PGA Tour Partners Club Member tested and approved. For more information, please visit: http://www.mydfx.com.