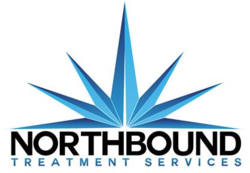 (PRWEB) February 27, 2013
Northbound Treatment Services, the Southern California based rehab treatment center specialists, have attended the National Association of Therapeutic Schools and Programs (NATSA) Annual Conference for 2013. As an official Platinum Level Sponsor of the NATSA's 2013 Annual Conference, Northbound Treatment Services is a significant part of this highly praised organization's yearly event. The massive meeting took place February 7-9, 2013 at the Hyatt Regency Irvine, in Irvine, California.
This NATSAP 2013 Annual Conference was designed for mental health and allied health professionals throughout the sector. The conference was a multifaceted display of presentations set to highlight the expanding programs and services offered by NATSAP. As drug and alcohol addiction recovery and mental health specialists, Northbound Treatment Services was proud to attend and sponsor this substantial event. Northbound Treatment Services recognizes the importance of professional development and improved networking within this growing and important human healthcare field.
Northbound Treatment Services offers a large selection of comprehensive services and addiction treatments to best provide their patients with a full recovery from alcohol and drug addiction. They are widely recognized in their field as drug addiction treatment experts and are well known for their highly praised and effective dual diagnosis rehab treatment programs. Northbound Treatment Services is dedicated to improving the lives of people in need throughout their community and to assisting in the growth of the greater professional mental healthcare area. They are a proud sponsor of the NATSAP's Annual Conference, and they look forward to working with healthcare professionals throughout 2013 and beyond.
About Northbound Treatment Services
Northbound Treatment Services is an Orange County, California based rehab treatment center open twenty-four hours a day, seven days a week. Northbound Treatment Services operates a fully licensed drug and alcohol detoxification center, specializing in medical detoxification, and in aiding clients through the various stages of the rehabilitation process. Inpatient and outpatient services are offered to patients to best ensure a full recovery with continued success. They have certifications with The National Association of Addiction Treatment Providers (NAATP), the California Department of Alcohol and Drug Programs, the National Alliance on Mental Illness (NAMI), Court and Probation Approved, and they are a BBB Accredited Business. For more information, visit http://www.livingsober.com or follow them on Facebook or Twitter.