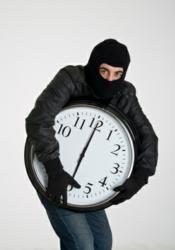 By sharing your password, you showed you didn't expect full privacy.
Anchorage, AK (PRWEB) February 08, 2013
Lynne Curry, Ph.D., SPHR (CEO of The Growth Company, Inc.) has over 30 years of HR management experience and has dealt with several different issues. Today she reveals answers to a frustrated client that feels her LinkedIn account was stolen by her ex-employer.
The client wrote in, "I've had a LinkedIn account for two years. Three weeks ago, I resigned, leaving my former employer and starting a great new job. This morning, I tried to connect my LinkedIn account and got an error message. I queried LinkedIn customer service and discovered my former employer replaced my photo and bio with the photo and bio of the man who took my job, using my password, which my secretary knew. She'd managed my updates.
"Furious, I called my former boss. He said, 'We paid for your time, so the LinkedIn is ours.' When I shouted, 'I did the work!' he said because I said I was using LinkedIn to help promote our company, he let me do it on paid work time, making it a company account. I'm stunned. I invested hours of time into my LinkedIn. What can I do?"
Lynne Curry starts her response with "LinkedIn may be able to help you; however, you partially created this problem when you gave away your password." According to Anchorage HR consultant, Rick Birdsall, "by sharing your password you showed you didn't expect full privacy. Your using your secretary to update your account supports your manager's contention that your account had at least a partial business purpose."
Dr. Curry goes on to say, "When Linda Eagle faced a similar situation, she sued her former employer under the Computer Fraud and Abuse Act for changing her LinkedIn name and photo. The Court dismissed Eagle's suit, ruling that employer's actions didn't show actual harm and that any damages were speculative."*Dr. Curry is referring to Eagle v. Morgan, Civil Action No. 11-4303, 2011 U.S. Dist. LEXIS 147247 (E.D. Pa. Dec. 22, 2011).
Finally, Dr. Curry advises, "Your best bet: See if LinkedIn can help -- and never again give out your password."
Dr. Lynne Curry is a management/employee trainer and owner of the consulting firm The Growth Company Inc. Send your questions to her at lynne@thegrowthcompany.com
You can follow Lynne on Twitter @lynnecurry10
© Lynne Curry, December 2012, http://www.thegrowthcompany.com