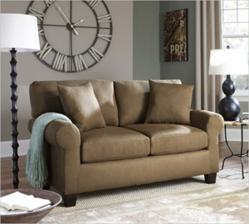 We couldn't be more proud to offer such a great selection of living room furniture that is only getting bigger.
Golden, CO (PRWEB) February 08, 2013
SofasAndSectionals.com, the leading online retailer of living room furniture and accessories, now offers the latest products from SOFAB and Lazar Industries. Both companies build their products in the USA and create designer quality upholstered furniture. SOFAB creates transitional style sofas and sectionals that are best known for UPS shipping and no-tools assembly. This allows SOFAB to make a quick ship sofa without compromising product quality or style. Lazar Industries is well known in the furniture industry as a manufacturer of breathtaking modern designs and quality that shoppers can customize to fit their individual tastes.
"We are constantly expanding our catalog with new vendors that bring exciting style and features to the table. Both Lazar Industries and SOFAB are good examples of furniture companies that offer designer quality furnishings to a wider circle of consumers," said Peter Goldstein, Vice President of Sales for SofasAndSectionals.com. Mr. Goldstein went on to say, "These new vendors bring products to SofasAndSectionals.com that appeal to customers of many different tastes. We couldn't be more proud to offer such a great selection of living room furniture that is only getting bigger."
Lazar sectionals and sofas are highly regarded for offering a wide range of fabric, microfiber and leather upholstery choices. Models with exposed wood features also offer different finishes. Many of these products, like the hugely popular Lugano 1204-SEC Sectional, include such high-end touches as sinuous metal springs, kiln-dried hardwood and organic modern lines. Other Lazar products, like the Santiago 1214-SEC Sectional, display a timeless classic design with plush rolled arms and nailhead trim. With so many choices, customers can tailor their Lazar sofa, loveseat or sectional to fit their room décor and appeal to their own sense of style.
SOFAB has built their reputation on high quality sofas that are easy to assemble. Every one of their products features "No Tools" Assembly and can be assembled by two people in 20 minutes. Sofas are shipped in boxes that can be sent by UPS for faster shipping and delivery. SOFAB products appeal to apartment dwellers or people that move frequently, as the sofas can be disassembled and reassembled easily. They are even ideal for college students to furnish their dorm rooms. Many SOFAB products, like the Lad 1294 Collection, feature sofas and loveseats with a fresh transitional design that looks great in classic or modern settings. Their products are also available in many different colors and patterns that appeal to different tastes.
"Our customers are very savvy; they weigh the factors of convenience, style and quality very carefully. With great US companies like Lazar and SOFAB, along with the other great brands on SofasAndSectionals.com, customers can have all three," added Mr. Goldstein.
About SofasandSectionals.com – SofasAndSectionals.com is part of InteriorMark, LLC, which is one of the leading home furnishing retailers online. InteriorMark's collection of e-commerce furniture stores offers products for every room in the home including the bedroom, living room, home office and dedicated home theater space. InteriorMark, LLC is a member of the National Home Furnishing Association and is an A-rated member of the Better Business Bureau.