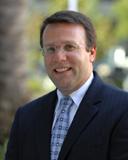 I am extremely honored to be named a Southern California Super Lawyer for the third year in a row.
Woodland Hills, CA (PRWEB) February 11, 2013
Michael H. Raichelson has been named by Southern California's Super Lawyers magazine as one of the top attorneys in Southern California for 2013 in the consumer bankruptcy category. Only five percent of the lawyers in the state are named by Super Lawyers, and he is only one of six attorneys identified in the consumer bankruptcy.
The selections for this esteemed list are made by the research team at Super Lawyers, which is a service of the Thomson Reuters, Legal division based in Eagan, MN. Each year, the research team at Super Lawyers undertakes a rigorous multi-phase selection process that includes a statewide survey of lawyers, independent evaluation of candidates by the attorney-led research staff, a peer review of candidates by practice area, and a good-standing and disciplinary check.
To celebrate his selection as a Super Lawyer, during the month of March, the Law Offices of Michael H. Raichelson will be offering to pay the costs associated with a chapter 7 bankruptcy filing for the first five new clients in the Los Angeles' area. To the first five new clients in the month of February, this promotion will include free on line credit counseling, a free credit report and the filing fee, saving these clients $421.
The Law Offices of Michael H. Raichelson already makes quality bankruptcy information, news, articles, and resources available to the public through its Web site at http://www.cabkattorney.com. The site contains a complete list of on line bankruptcy resources, explanations regarding California bankruptcy exemptions, information on asset protection, and methods for eliminating your second mortgage through bankruptcy.
Attorney Michael H. Raichelson, owner and operator of the Law Offices of Michael H. Raichelson, is a former senior associate with a national law firm. He has counseled thousands of individuals and businesses regarding their debt problems and solutions, and, he has been selected as a Super Lawyer by Thomson Reuters - as republished in Los Angeles Magazine - confirming that he is in the top five percent of all attorneys in the Los Angeles and San Fernando Valley area.
He is dedicated to providing solid representation to his clients during the bankruptcy process and helping them to rebuild their financial life after bankruptcy. For more information regarding Chapter 7, Chapter 11, and Chapter 13 bankruptcies, visit the Law Offices of Michael H. Raichelson.