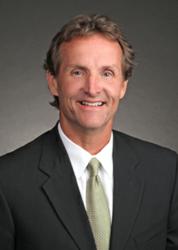 This was a fair and just sentence under the circumstances.
Los Angeles, CA (PRWEB) February 08, 2013
Highly experienced Wallin & Klarich California sex crimes attorney David R. Cohn, recently represented his former teacher client against charges of unlawful sexual intercourse with a minor under California Penal Code section 261.5(c)(1) and oral copulation on a minor Penal Code section 288a. Mr. Cohn was able to convince the judge not to require lifetime sex offender registration and to grant his female client unsupervised probation, which allowed her to avoid state prison.
"This was a fair and just sentence under the circumstances." said Mr. Cohn after Wednesday's sentencing hearing.
According to court record from San Diego County Superior Court Central Division, the client, a female former teacher of the 17 year old male victim, was arrested and charged with unlawful sex with a minor and oral copulation of a minor. According to court documents, the former student got in contact with Mr. Cohn's client after she had transferred schools. It had begun as a friendly relationship but the relationship became more intimate when the student moved in with his former teacher. Police were then contacted by the client's neighbors who grew suspicious as to the former student's age. Police then stumbled across love letters from the minor to his former teacher. The minor and Mr. Cohn's client were both questioned and admitted the relationship.
As a result, Mr. Cohn's client was arrested and charged last summer with two felony counts and was facing 3years, 8months state prison, parole and lifetime PC290 sex offender registration.
According to Mr. Cohn, after months of investigation, interviews, and psychological evaluations, the former teacher took Mr. Cohn's advice and pled guilty to one count of unlawful sexual intercourse with a minor pursuant to California Penal Code 261.5(c)(1) and was sentenced to probation. She will serve less than two months of county jail, then be on unsupervised probation for 3 years at which time she can motion the court to reduce the charge to a misdemeanor. Most importantly, Mr. Cohn was able to convince the court that his client should not register as a sex offender after discussing the case at length and a report from the defense-hired Forensic Psychologist, who found the former teacher to not be a sexual predator and not be a harm to the community.
# # #
About Wallin & Klarich
As a premiere criminal defense and family law firm based in California, Wallin and Klarich ( http://www.WKLaw.com and http://www.WKFamilyLaw.com) has been assisting clients from across the country for over thirty years. The firm believes that every person is entitled to the highest quality legal assistance when it comes to facing difficult situations and has committed all of its resources to aggressively defending its clients. The firm has established itself as one of the most successful in the nation when it comes to defending against charges of DUI, criminal matters and sex crimes, and is acknowledged for successfully handling divorce and child custody cases. By making certain that our clients legal rights are always protected we take the "fear" out of the legal fight.