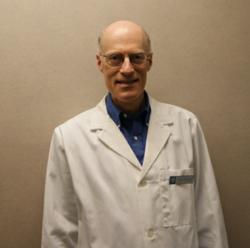 Reviews of Dr. Jerome Crayle and his staff in Graham, NC show that their dedication to patient-centered care does not go unnoticed.
Graham NC (PRWEB) February 14, 2013
With approximately 15 percent of adults avoiding regular dental care due to their fear of dental procedures, it can be difficult for dentists to encourage these patients to receive regular care. As a leading provider of general and cosmetic dentistry in Graham, NC, Dr. Jerome Crayle of Jerome M. Crayle DDS PLLC has recently received top patient reviews for excellence in patient education and care that helps relieve dental anxieties.
Dr. Crayle, who has been practicing dentistry for more than thirty years, has been recognized for placing a high importance on patient education and prevention, rather than just treatment.
"My goal as a dentist is to help my patients improve their overall health," said Dr. Jerome Crayle. "We like to think of our patients as being our partners to help them maintain good health throughout their lives. We focus on education and disease prevention first, and then on treating the disease."
Patient reviews of Dr. Jerome Crayle and his staff in Graham, NC show that their dedication to patient-centered care does not go unnoticed.
"I had been searching for a cosmetic dentist with caring and gentle skills and Dr. Jerry Crayle has those qualities," said Latisha S., a five-star reviewer. "He was thorough in explaining everything he was going to do with my procedure and was very sympathetic towards my needs."
Darlene M., another five-star reviewer on said, "My husband and I have been going to Dr. Crayle's office for about four years and I can't say how much I love this dentist office. The staff has been consistent, professional, warm and friendly during every visit."
Dr. Crayle and his staff at Jerome M. Crayle DDS PLLC in Graham, NC offer a wide range of dental services including general dentistry such as cleanings, fillings and extractions, along with cosmetic dentistry, dental surgery, implant dentistry, pediatric dentistry, TMJ disorder and more. He is dedicated to providing education for his patient and is often featured in dental education videos with Helmut Flasch.
Dr. Jerome Crayle completed his dental education at the University of Michigan in 1984. After nearly thirty years as a dental professional, Dr. Crayle still places a high importance on continuing education, and over the years has expanded his knowledge beyond general dentistry. He is well known for always using the latest advances in dental technology.
For more information about Dr. Jerome Crayle or to read reviews of Jerome M. Crayle DDS PLLC, please visit http://www.dentistgrahamnc.com and http://www.youtube.com/watch?v=XFiuFXxS-ao