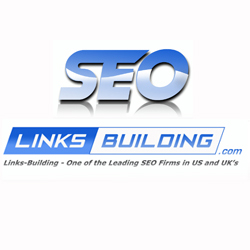 Our ultimate goal is to increase your business and your revenue through increasing your online presence safely.
Houston, TX (PRWEB) February 12, 2013
The Google Penguin Updates, which was launched on April 24 last year, has affected rankings for thousands of websites since last year. Apparently, this current update is designed to decrease rankings for websites that don't abide by the search engine's quality standards. To help these websites recover from Google's penalties, UK SEO company Links-building.com launched natural SEO Packages that respond to Google's recent updates.
"Thousands of websites have lost their good ranking in Google, as well as sales, after Google launched Penguin last year. While that's unfortunately inevitable, the good news is that there are still various ways that can help you regain your previous rankings faster and counteract those violations," said Morgan Akchehirlian, CEO-founder of Links-building.com."
Unfortunately, Google hasn't divulged the specific signals this new update is picking up on, thus leaving many website owners in the dark as to where they went wrong. However, by just looking into Google's current quality guidelines, it is clear which tactics should website owners use and which tactics they should avoid.
Apparently, Google wants high quality sites to create a good user experience, thus using of black hat tactics such as keyword stuffing and engaging in any aggressive webspam tactics should be totally avoided. Moreover, using of irrelevant outgoing links—although this may not result in penalties—should still be avoided as Penguin will still flag the site with poor quality links.
To help sites negatively impacted by the current Google algorithm updates, Links-building designed fresh, organic SEO packages that only include natural SEO campaigns that are allowed by Google. This means no black-hat or unacceptable tricks are used just to achieve "faster" results.
The company also takes pride in their fresh strategies which respond to Google's current requirements. "Unlike other SEO companies that are not very updated with the latest, we don't use old SEO strategies that don't work anymore. We focus only on what is the latest and we have a more organized work system to help you achieve the results your business needs faster and without wasting your money on something that does not work anymore!
Among these natural SEO services offered by Links-building are Guest posting, Local SEO Services, Social Media Optimisation, On-page optimization, Authority Link Building and much more. Each of these SEO campaigns only utilizes natural or organic SEO techniques that are proven to deliver results.
In addition, Links-building.com's SEO packages also respond to the Google's Panda Updates, which was also launched about the same time Penguin was introduced. Compared to Penguin that apparently focuses on SEO strategies used by websites to achieve better visibility, Panda evaluates the value of a website in terms of content. Panda is designed to decrease rankings for sites with poor, irrelevant, copied and low-quality contents.
For more information about Links-Building SEO company visit: http://www.links-building.com/seo-service.php