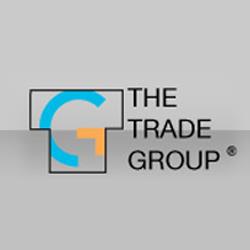 Dallas, TX (PRWEB) February 08, 2013
The Trade Group, the award-winning provider of trade show exhibits, digital graphics, creative design services, retail displays and environmental structures for events, will host a free webinar, It's Easy Being Green: Tips for a Greener Exhibit Program at 1:00 PM on Tuesday, February 12, 2013. This exclusive event will discuss both large and small ways companies can reduce their environmental impact from their exhibit program.
Attendees will learn:

The way exhibits can become greener versions of themselves
How a new exhibit can be green from the ground up
Tips for reducing the environmental impact of shipping
Green accessories such as flooring and lighting
Promotional Products that give back
Green exhibits that will WOW
What "going green" can mean for a business
"This webinar aims to both educate and inspire the participant," says Malcom Gilvar, VP of Sales and Marketing at The Trade Group. "We hope to both encourage companies to consider green alternatives, as well as inspire them to extend their trade show presence through the unique opportunity that "going green" provides.
The Trade Group offers services that ensure the success of any trade show event, from educational seminars to strategic marketing services that drive traffic to your exhibit, to providing you with a free webinar from one of the top leaders in digital marketing. Learn more and register for this free webinar today.
-----
For 25 years, The Trade Group has provided over 40,000 superior trade show exhibits to more than 15,000 exhibit managers around the world. Its reputation is built on dedication to customer service, passion for creativity and innovation in the event services industry. To learn more about The Trade Group, contact us today.