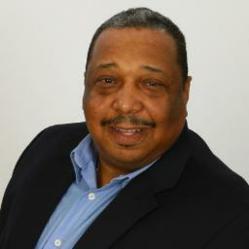 The goal of our dental practice is to provide a positive experience for each patient we see—not just to benefit their oral health, but to help them feel relaxed and at ease during their visit
Clemmons NC (PRWEB) February 08, 2013
With an estimated one in seven adults experiencing at least some apprehension about dental visits, it can be difficult as a dentist to encourage patients to attend regular dental visits to obtain optimal oral health. Dr. Andrew Kelly of the Dental Center of the Carolinas in Clemmons, NC recently received top reviews on third party industry review sites for his excellence in patient care and education.
Entering his thirtieth year as a dental professional, Dr. Andrew Kelly places high importance on educating patients about the procedures needed to improve their oral health as it increases the trust of patients and decreases the anxiety they may experience about their procedures.
"The goal of our dental practice is to provide a positive experience for each patient we see—not just to benefit their oral health, but to help them feel relaxed and at ease during their visit," said Dr. Andrew Kelly in Clemmons, NC. "We know that treating them as individuals rather than patients makes a difference in how they view their time at the dentist."
Patient reviews of Dr. Andrew Kelly and his staff at the Dental Center of the Carolinas show that their dedication to patient-centered care makes a positive impact on their dental experience.
"I have received numerous procedures from this office and the professionalism of Dr. Kelly and his staff are beyond words," said Brad S., a patient of the Dental Center of the Carolinas in a review on Wellness.com. "Dr. Kelly is knowledgeable about many dental procedures and his staff makes patients feel like they are part of their dental family."
Lise M., another patient of Dr. Kelly's, said on SmileReminder.com, "Most doctors have patients in and out in no time and you leave wondering if they really heard you. Dr. Kelly has a gift of communicating well with his patients—I know he listened and we discussed everything in detail so I had no questions after leaving."
Dr. Andrew Kelly completed his dental education at Howard University College of Dentistry in 1983. Upon graduation, Dr. Kelly worked in academia as well as private practice, establishing his own practice two years later in California. He relocated to North Carolina several years later and currently donates several hours per month to the free dental clinics in the Piedmont Triad Area. He has completed continuing education in dental implants and cosmetic dentistry.
To learn more about Dr. Andrew Kelly or to read reviews of the Dental Center of the Carolinas in Clemmons, NC please visit http://www.DrKellySmiles.com and https://www.youtube.com/watch?v=4_rijXE3kEQ