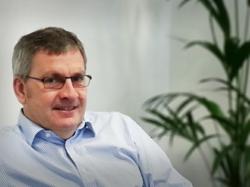 We're expecting Greentree to deliver massive time and cost savings.
(PRWEB UK) 12 February 2013
Evolution Electronic Security Systems installs access control, intruder alert and closed-circuit TV systems. Its customers include multinational companies in the UK and Europe, Ministry of Defence establishments, and VIPs with large country estates.
But while Evolution supplies state-of-the-art equipment, its business systems were more than a decade old, and showing it.
"We couldn't link our financial and CRM systems," says Evolution's Managing Director, Richard Lambert, "and as time went on they just grew further and further apart."
They needed to be replaced with something that would provide accurate cost quoting and invoicing, closely integrated with intelligent financial management and analysis.
TOO MANY PARTS
Evolution's biggest headache came from duplication in its parts lists. One part tended to acquire different part numbers, depending on which system it had been entered in, or even which person had made the entry. Evolution ended up with a list of 9-10,000 parts, when the actual number was about half that.
The discrepancies in the parts numbers brought the risk of supplying a job quote with parts that were obsolete. Such errors could impact directly on the bottom line. What's more, Evolution faced delays finding out what the bottom line actually was.
"Continually I was hearing people say, 'I haven't got those figures for you because so-and-so hasn't done this or that'," Richard recalls. "Sometimes I wasn't getting the first-quarter figures till the beginning of the third. That's a scary place to be, and I wanted to put a stop to that."
After evaluating a shortlist of products including Epicor, Pegasus, and Access Accounting, Greentree was Evolution's choice.
FLEXIBLE, INTEGRATED SOLUTION
"Our fear with going for a big-name product was that it wouldn't be flexible enough to work with us," Richard explains. "If we'd gone for something like SAP, it probably would have pushed our business around in ways we didn't want. We needed something that caused as little disruption as possible."
Greentree's strength as a fully integrated solution also impressed Evolution – it knows that the term "integration" is often misleading.
"We still get people coming into our offices trying to sell us equipment that they say will integrate with this and that, but if you look at it in detail, you discover that it's rubbish," Richard says.
"We're very careful to ensure that any integration will be valid throughout the system's life span. Greentree has done all that work, offering a complete system that won't require separate add-ons later."
With Greentree, Evolution now has live visibility on its jobs, preventing duplication and potential errors. Accurate costing of live projects used to take up to one and a half days, sorting out the discrepancies between the data in the two disparate systems.
"Now at the touch of a button we can see where we are with a cost on a job," says Richard. "Our accounts department is saving an hour on each payment run to a supplier. I can also see at a glance how much we've got in the bank, what we owe and what is owing to us.
"We're expecting massive time and cost savings."